Hello, my dear friends! I'm in San Agustin, almost on the border with Ecuador, where I should arrive in the next few days.
Heading south, I crossed the "zone Cafetera", where coffee is grown. In fact, Colombia is the third world coffee producer after Brazil and Vietnam, the very famous Vietnamese coffee.
There I stayed 5 days in Salento. The name comes from a southern Italian area (located on the heel of the boot), because, for some reason, in the "zone Cafetera", the cities took their names from places around the world. I realized it with some concern on the bus when, waking up, I saw directional signs saying: Jerico … Damascus … Palestine, and I thought fuck, I must have missed some stops!
Salento is a small town between the mountains, and, in those days, happened a paradox: despite constantly drinking coffee because I always found it around, I could not stop sleeping! It did to me the opposite effect. I mean, I didn't wake up late, but after I always had a nap after lunch, and at night, I went again to bed a couple of hours after dinner. Maybe one of the reasons was also the "April is sweet sleeping", as we say in Italy. Anyway, those mountains made me lazy. To be precise: it is not that elsewhere I grab a pickaxe to run down in the mines to dig, but there I was feeling particularly lazy. Maybe I needed a little 'rest, and probably it was also influenced by the change in temperature and climate in general. It's only been a few days, but it seems so far the warm sun of the Caribbean coast. Salento and St. Agustine are at almost 2000 meters. They are chilly, humid and it is raining a lot.
The mountains and valleys around here are particularly striking , with canyons and waterfalls. Until a few years ago, the tourists could not come because of the high risk of being kidnapped by guerrillas.
Perhaps, for this reason, there are many roadblocks of the police. Once, in the stretch between Armenia and Popayan, they stopped our mini-bus and searched all the people inside. Especially me, perhaps because Italian, foreigner, and friend of the nephew of Escobar.
They found 4 or 5 secret pockets in my photographic backpack, which I didn't even know existed. However, they didn't check the two main pockets in front, where I had 3 kilos of cocaine! Joking, of course

On the coaches, and in the streets, there are posters inviting to denounce, in exchange for money, guerrillas guys or suspected. Some of these posters are, rightly, riddled with bullets.
Now I'm in San Agustin, where there are beautiful and mysterious stone carvings of a civilization of which we ignore almost everything. We know that they lived in these parts since at least 3300 BC and then vanished a little before the arrival of the Spaniards.
I saw a hundred statues, and they don't have anything to envy other extraordinary pre-Columbian art as the Incas or the Mayans.
Their discovery is pretty recent, and many of them have come to light only in the last century. The fact that, as I said, these areas have been until recently off-limits due to the guerrilla, has probably slowed their knowledge in the rest of the world.
The sculptures sometimes represent men and women, sometimes animals, often a mixture. They were usually placed as guards in front of the tombs, covered with them under the earth.
It's complicated to know the civilization that created them because it seems they had no much contact with other societies. Apart from these sculptures, around 500, were found just a few tools, jewelry and the usual broken pots (after many travels I come to the conclusion that the main hobby of the ancient people of all the world was making pots, breaking them and bury them inside graves

)
As always, grave robbers did a lot of damage, destroying and taking away valuables over the years.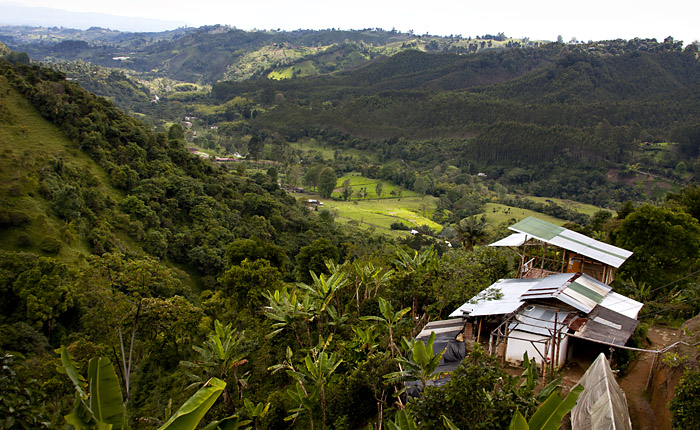 Coffee plantation in Salento.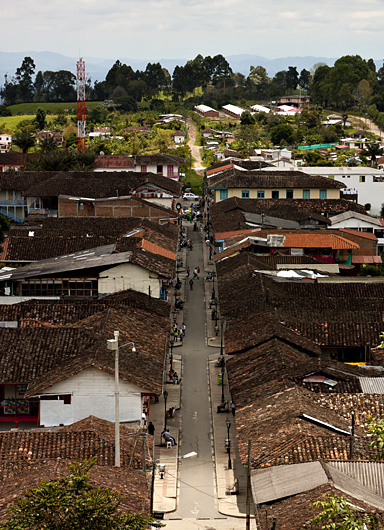 Salento.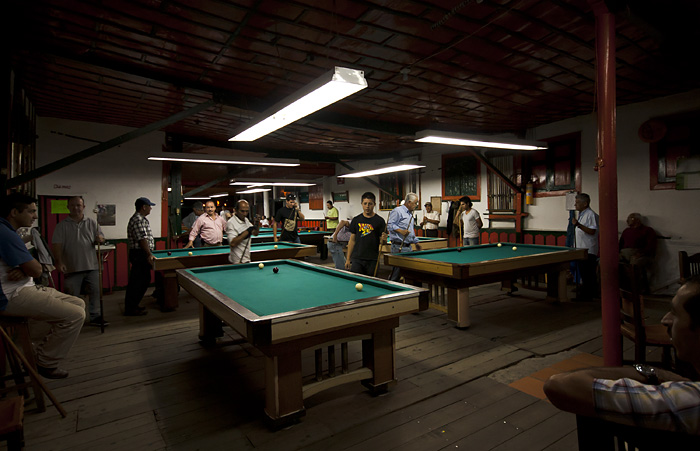 Saloon with pool table.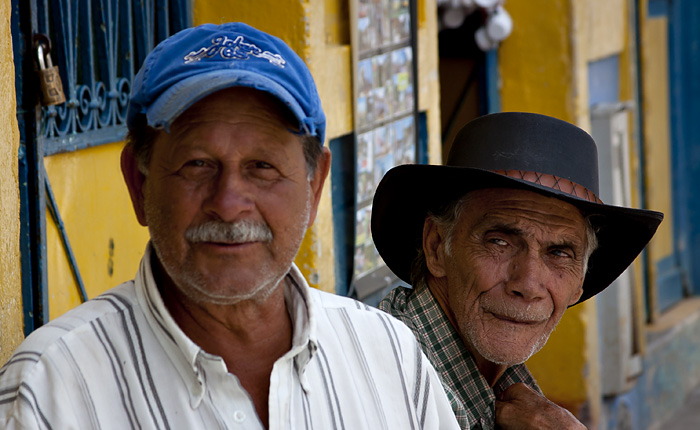 People in Salento.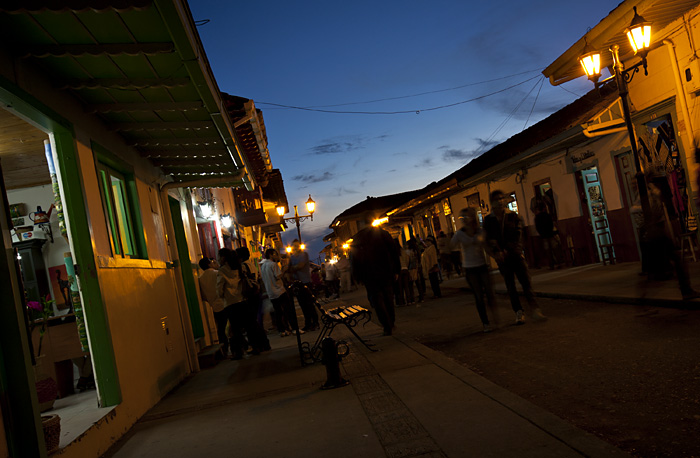 Salento street.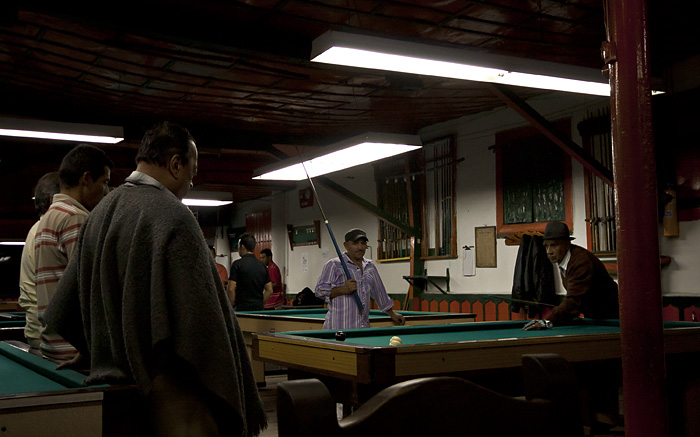 Pool players.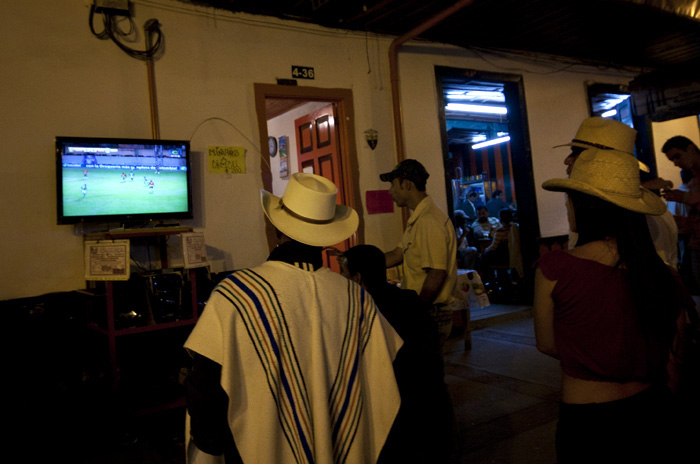 Football on tv by the street.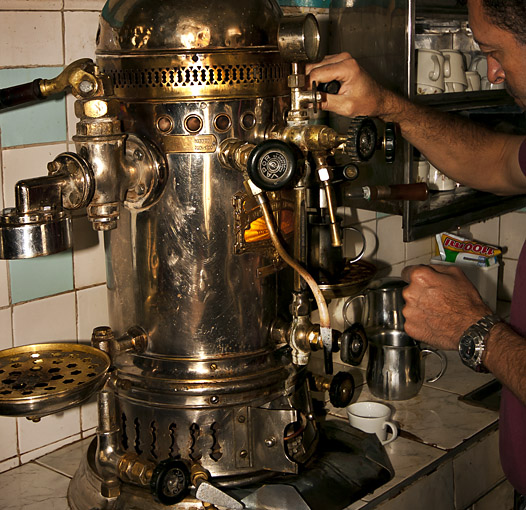 Big coffee machine.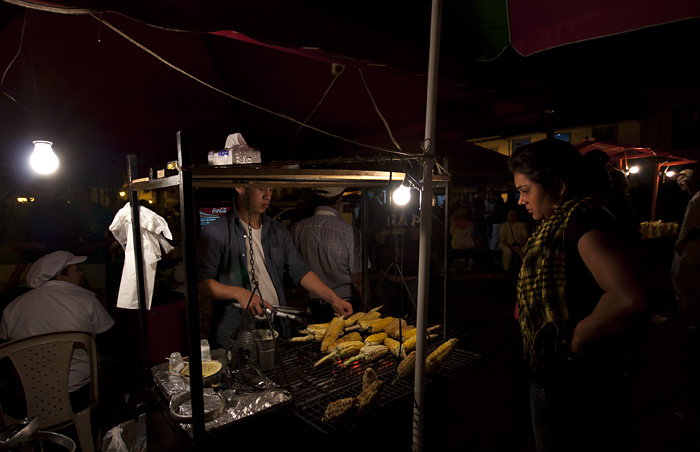 Stall.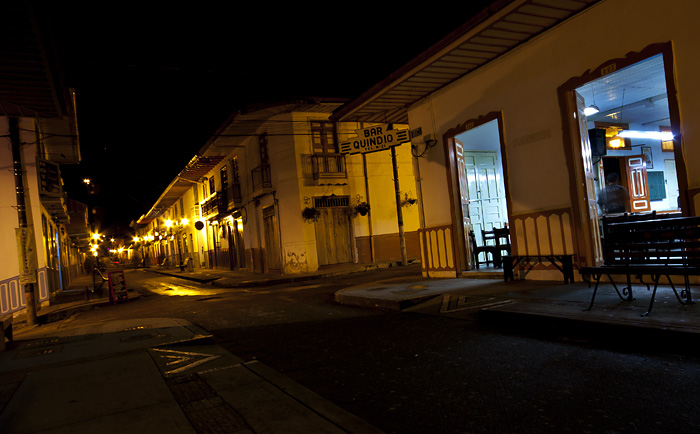 Salento by night.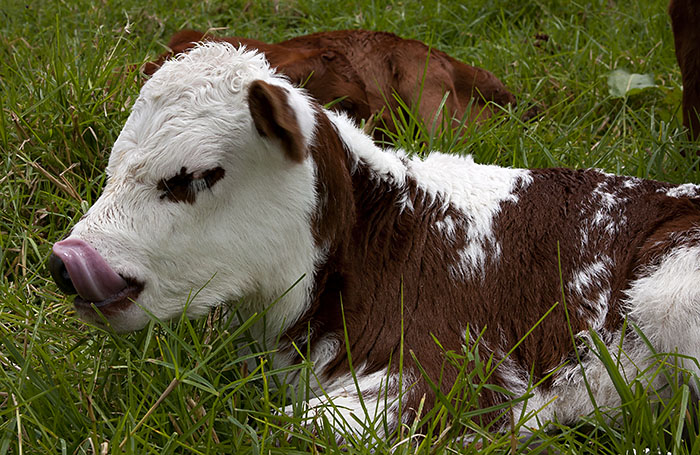 Calf.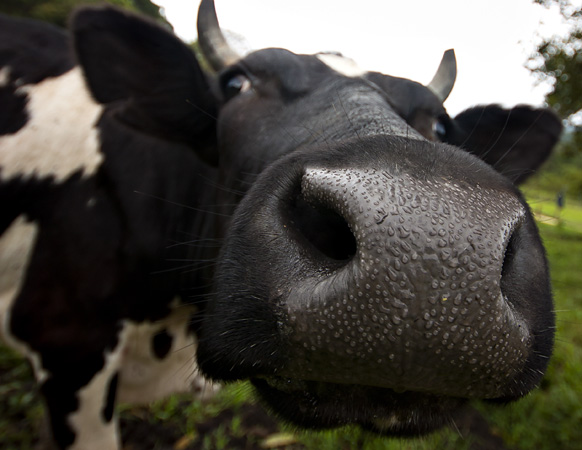 Cow nose.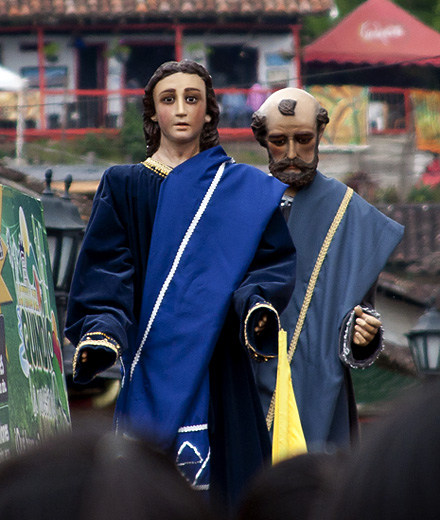 Saint Ibrahimović, protector of all the teams eliminated in the Champions League!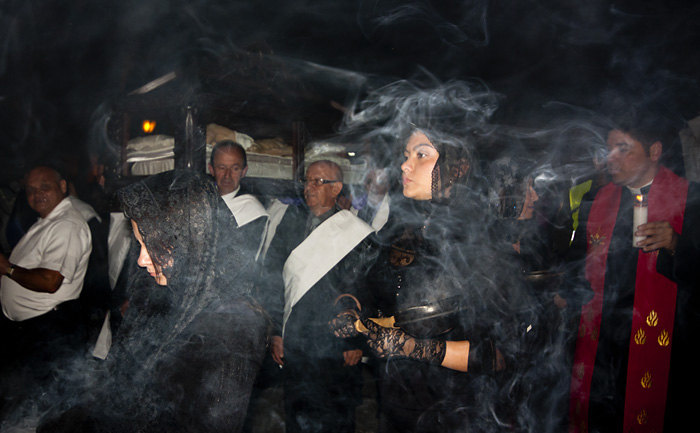 Friday before Easter procession.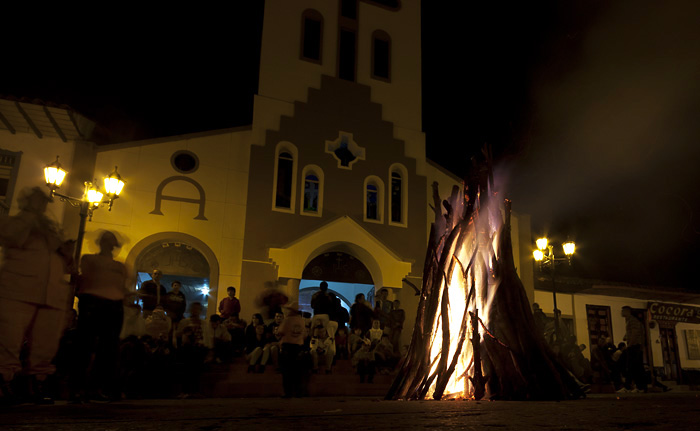 Bonfire in the night before Easter.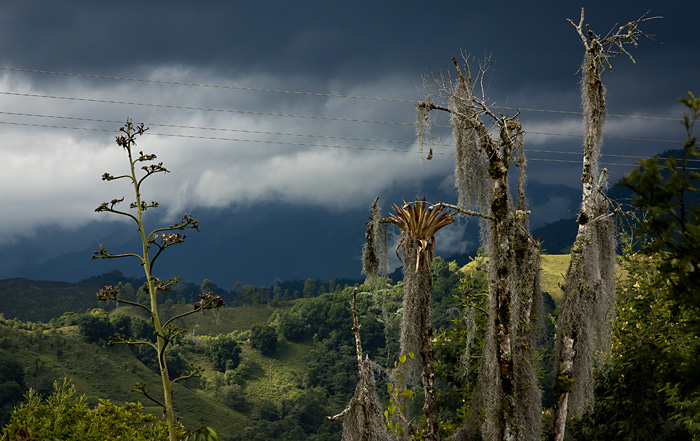 Strange tree.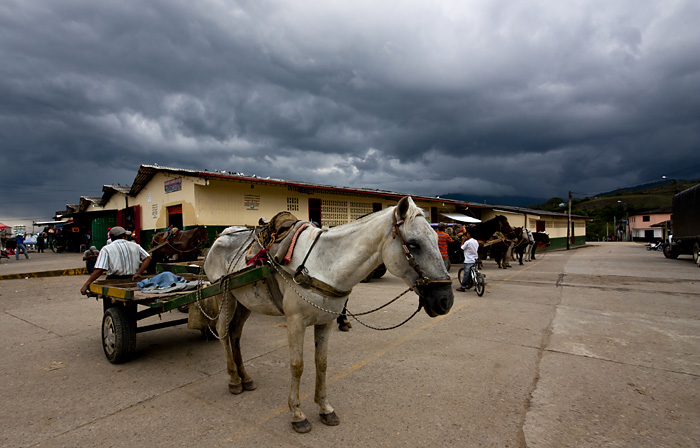 San Agustin.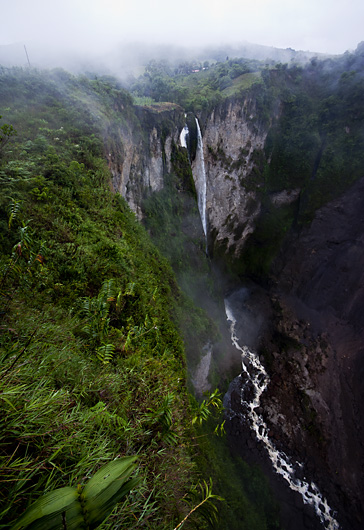 Waterfall.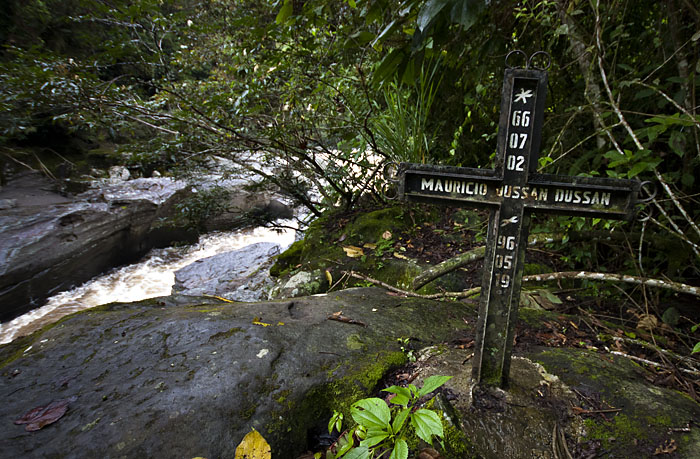 Grave by Magdalena river, maybe of a guerrilla.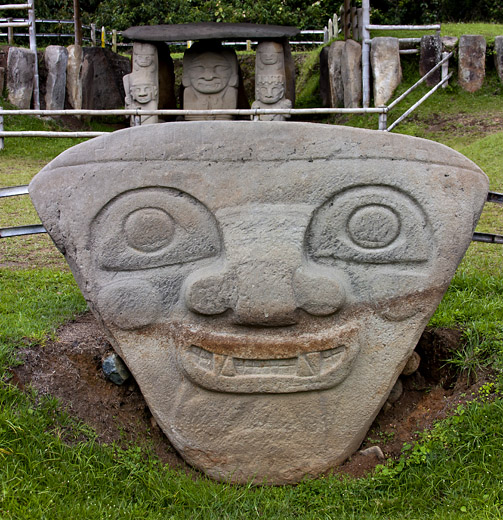 San Agustin sculpture.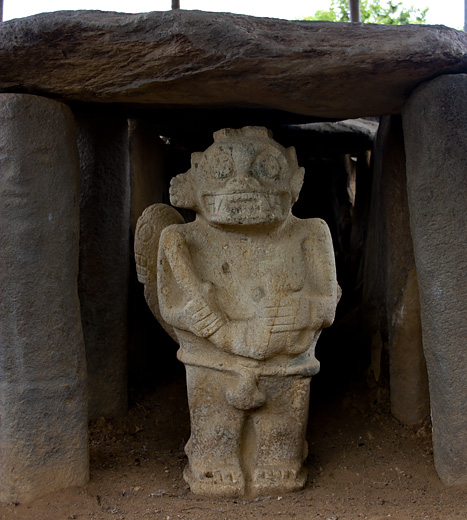 As I said, often they were guarding the tombs, underground with them.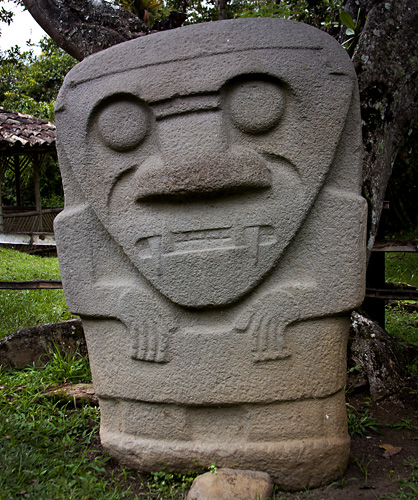 Often they have traits both human and animal.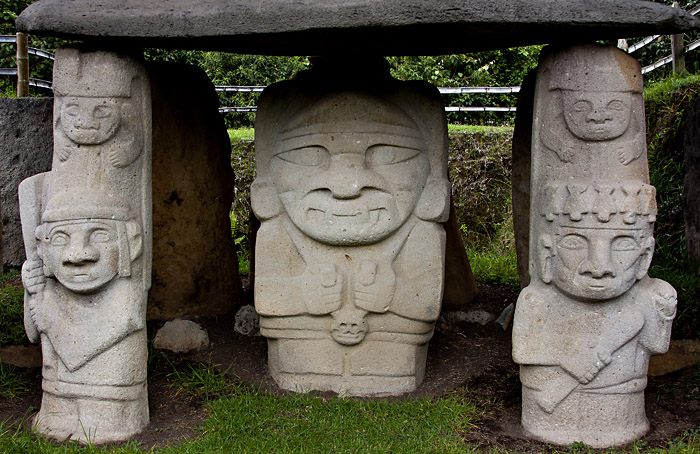 "And indeed, they care more to make and decorate the grave where they put the dead than the house in which they must live." – From "The Chronicle of Peru", 1550. Text at the entrance of the museum of the archaeological park of San Agustin.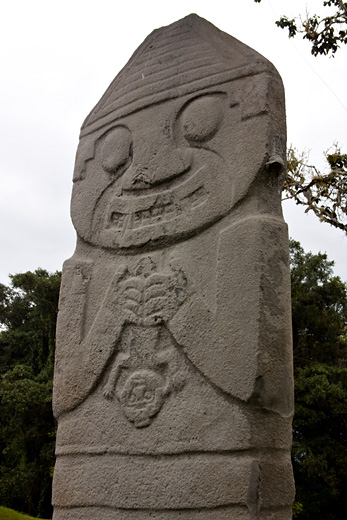 From the images on the sculptures, it has been possible to trace some of their characteristics: clothes, ornaments, weapons, and some food. For all the rest, there are just assumptions.
Ok, that's all for now! And please put some comment, don't be shy. Shyness is not good.