Hi! My name is Dekaro, Giovanni Dekaro and I'm a video games tester. But since I think life is not just games, often I quit the job to travel, and this time I just started a journey in South and Central America. I'm in Brazil now, I landed 10 days ago in Salvador de Bahia and now I'm in a lovely small town called Arraial d'Ajuda, near Porto Seguro.
I plan to go north until the Amazon River, then, through it, arriving in Ecuador, then Colombia, and finally all the little nations of Central America (Panama, Costa Rica Nicaragua, etc…).
So, follow me

This is the English version of my Italian blog. I will write more in the Italian one because I still don't feel very comfortable with English, but the photos will be the same.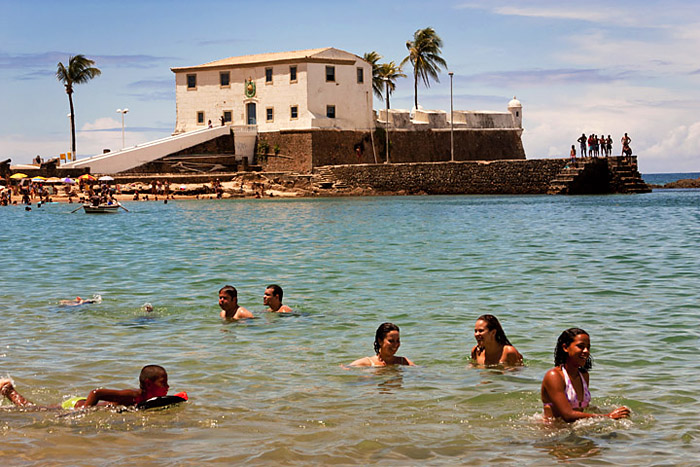 Salvador de Bahia, as almost all Brazil, is embraced by wonderful beaches. Here is near Forte de Santa Maria, in the beach of Porto da Barra, the most famous of the city.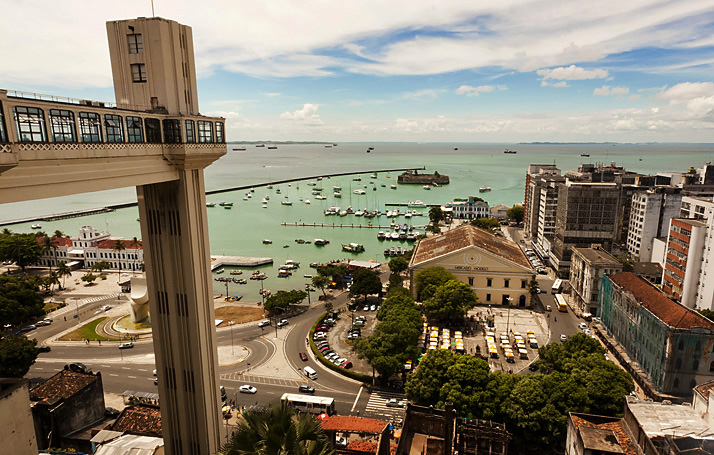 The elevator connecting the lower area of Barra with the upper area of Pelourinho, the historical center.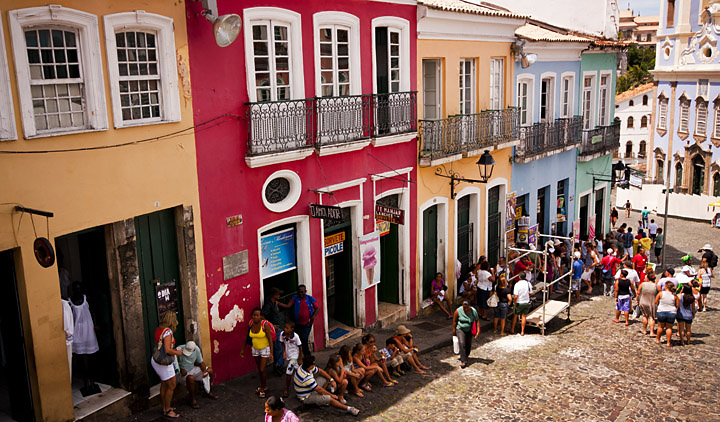 A typical street of Pelourinho, with cobblestones and painted houses.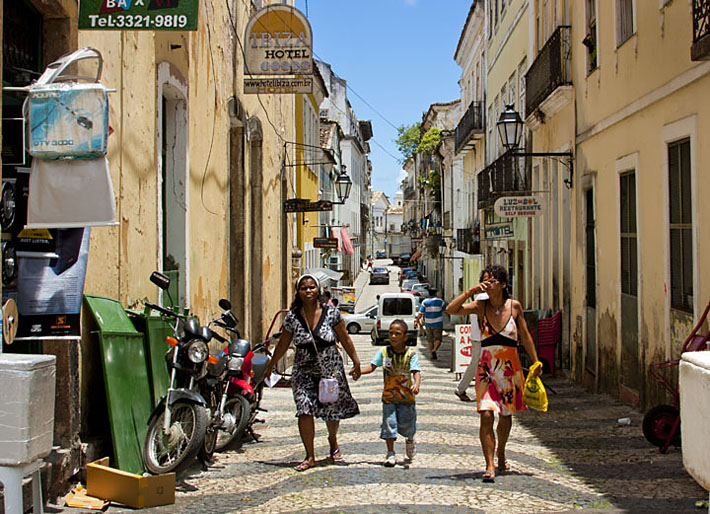 I had already visited Brazil 10 years ago and 5 years ago. The first time I visited Salvador, 10 years ago, since I had problems finding a place to stay, I randomly arrived in that hotel: Ibiza Hotel. Soon after I had rented the room, I discovered that was a kind of prostitute-hotel, with rooms usually rented by hours instead of days. But in the end was ok, and also the girls working there were always nice and good with me (just platonically, of course).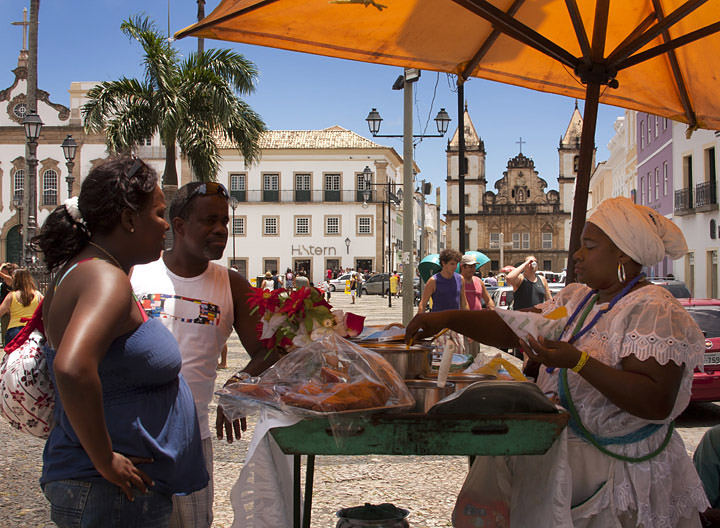 A bahian woman selling typical local street food.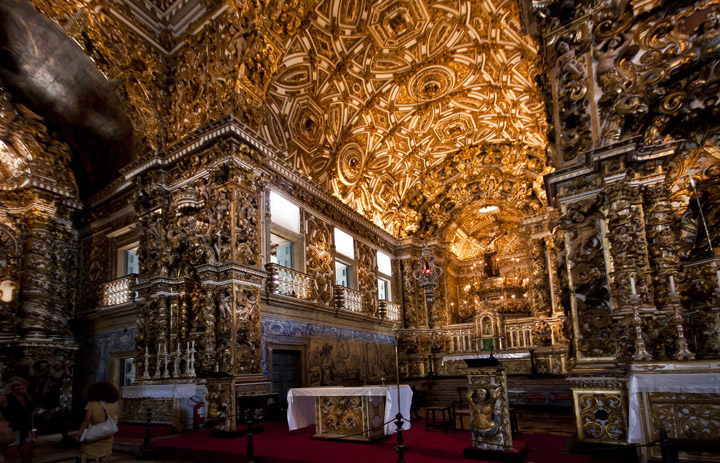 Inside St. Francis church.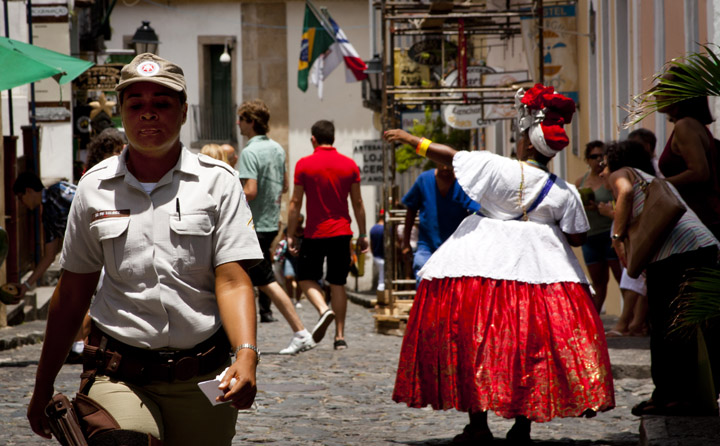 Bahian and police women.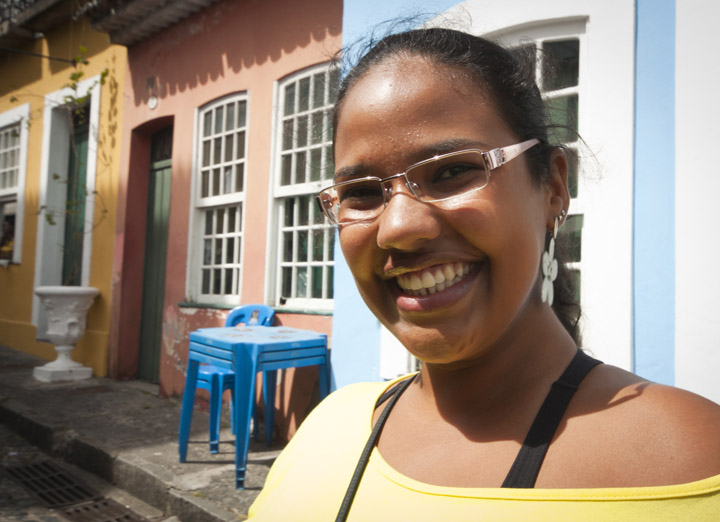 Gabriela is the first person I have met through Couchsurfing, a travellers network where I just registered. She is a very kind and gentle girl and explained to me a lot about the city.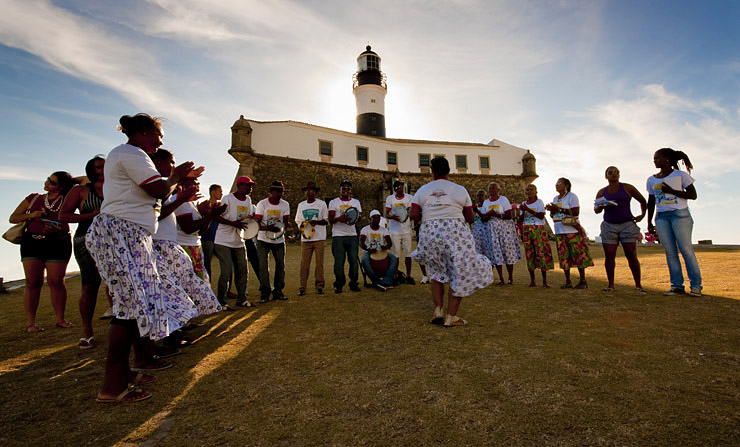 Playing and dancing under Farol da Barra, one of the symbol of the city. The original lighthouse (in wooden) was built in 1696, and was the first of the American continent.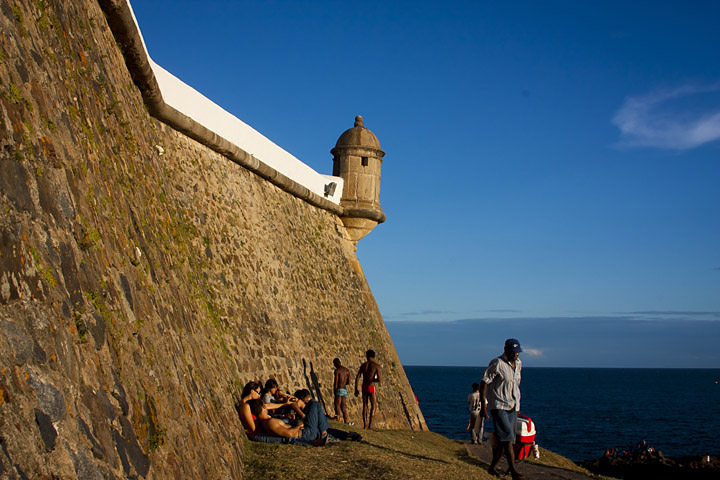 Just before sunset local people gather behind the lighthouse to watch it.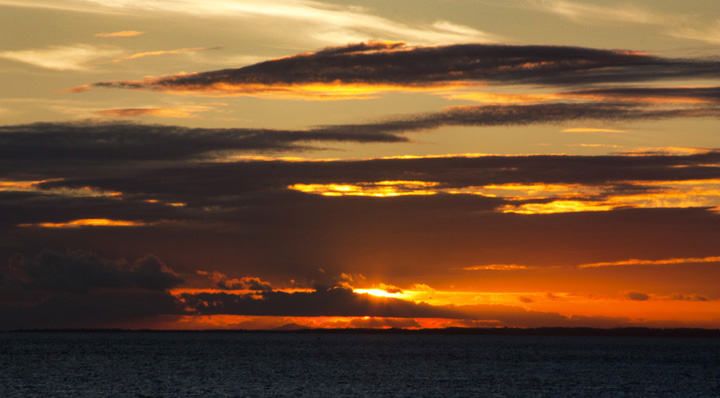 And this is the sunset.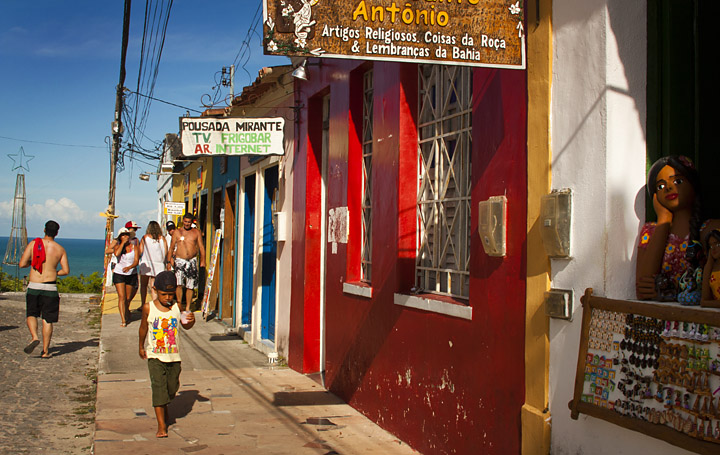 In Arraial d'Ajuda, a small town that from the hill goes down to the sea. Some of its beaches are very beautiful, especially when walking south from the main one for about 20 minutes. Next time I will put some photos of them.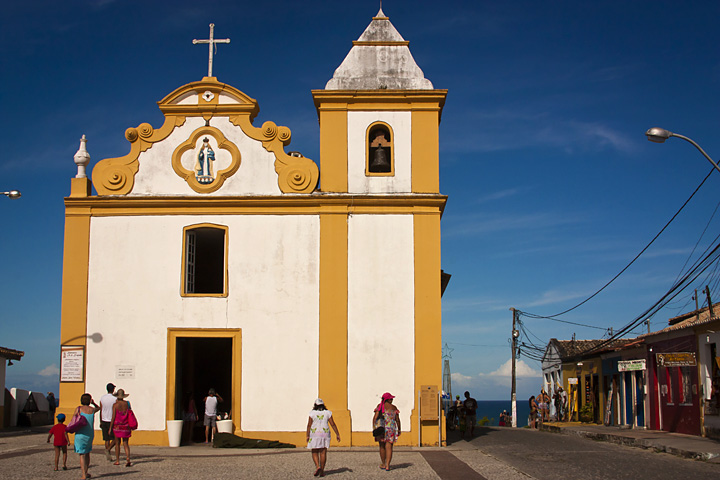 The church of Arraial d'Ajuda, built by Jesuits already in 1549, so just 57 years after the "discovery" of America. The near city of Porto Seguro is the place where the Portuguese arrived in 1500, starting the colonization of Brazil.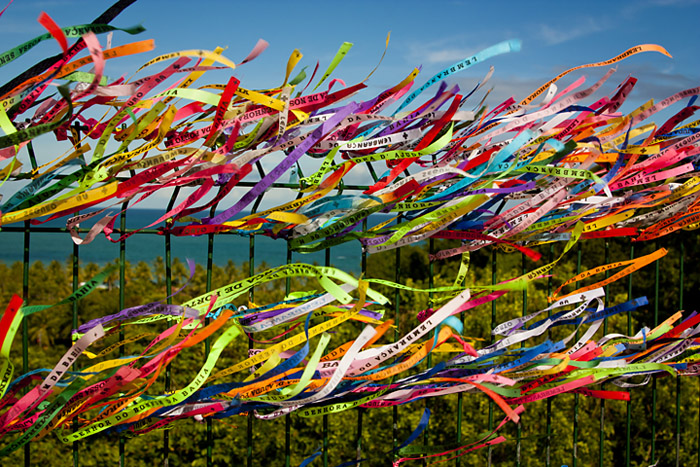 Wishes-ribbons attached to a grid behind the church. These ribbons can be brought also as bracelets. When they broke or untie (by themselves) the wish becomes true.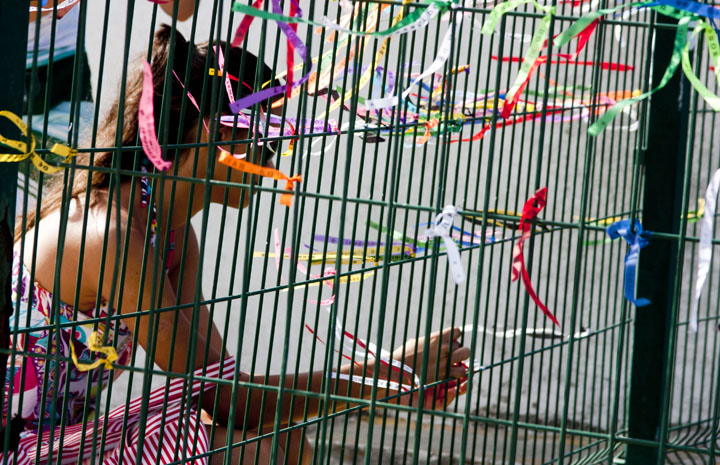 A girl attaching a wish. And let's hope it will come true.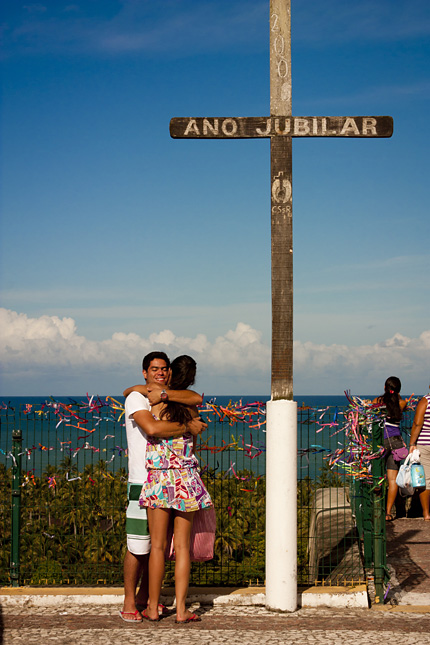 Hug under the cross.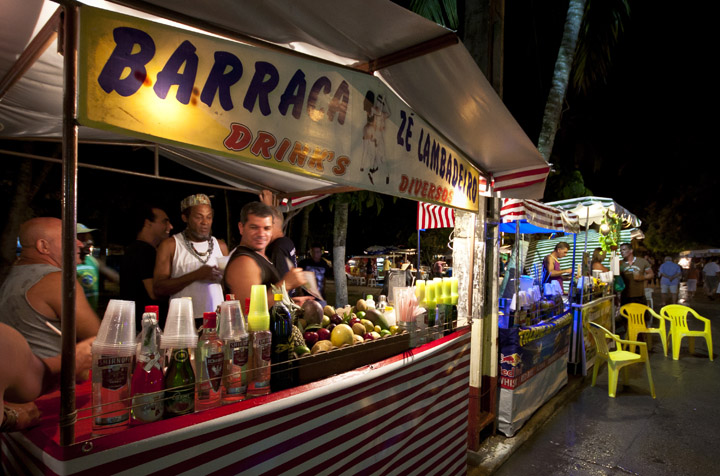 Stalls for cocktails with fresh fruit in the center of Arraial.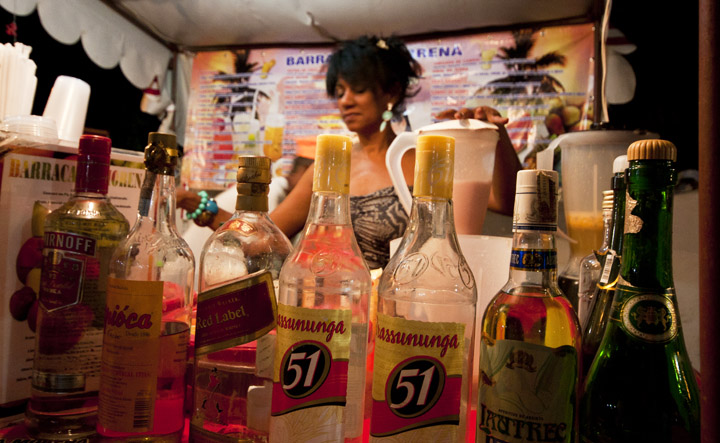 This is my preferred stall, with this magic woman creating delicious and very alcoholic cocktail using several different fruits and mixing them perfectly.
Ok, that's it for now. In two days I will go back again to Salvador (about 200 km north from here) and after, maybe, Recife. Follow me and, of course, all your comments are welcomed!