Hi English-speaking friends! In this moment I'm in the middle of the Amazon, in Alteo do Chao, near Santarem. I arrived here after a three day journey on a cargo boat on the Amazon river, but before I tell you about this, I tell you about the places visited before going on the boat.
After Praia da Pipa, I went just for a day in Natal, where there wasn't much to see apart from a well-preserved Portuguese fortress. After, I've been to Fortaleza for three days. Even there I could have stayed less because there isn't much to see. I didn't like much and I had the feeling that was a bit dangerous. For sure there is a lot of nightlife but, having now already a certain age, I preferred to skip it.
From Fortaleza, I arrived in Sao Luis, where I have been hosted for the first time through Couchsurfing, by a very kind lady, Alba, who gave me a room for myself, cooked, and from the beginning made me feel like at home. There were also her son, a twenty year old boy, programmer and hacktivist, and her daughter, a little girl of five, very sweet and fun.
Sadly, during the three days I was in Sao Luis, it rained a lot so I didn't have much time to get around. For sure is a place with great potential because full of fascinating Portuguese colonial buildings, but at moment most of them are literally falling to pieces, they are not even inhabited.
Actually, there are beautiful places between Fortaleza and Sao Luis where I was undecided if going or not, in particular Jericoacoara and Lencois National Park. Eventually, I decided to skip them because the original plan of this trip is visiting also Central America, but if I continue with this pace I'll arrive in 2013 and, as you know, the end of the world is set for December 2012.
And finally, Natal, a very interesting city where I would have gladly stayed a couple of days longer, but if I didn't take the cargo boat to Santarem, the next one was a week after!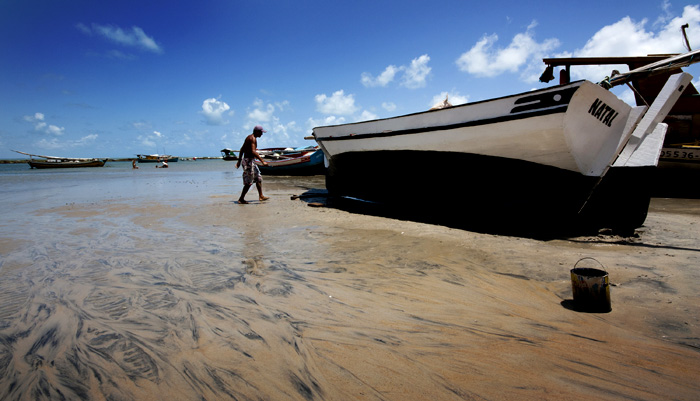 Praia da Pipa was just a fishing village until the arrival of the first hippies and surfers in the '70s.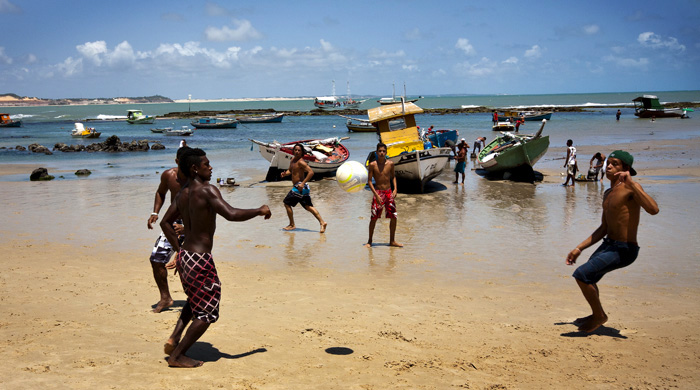 Little football match on the beach.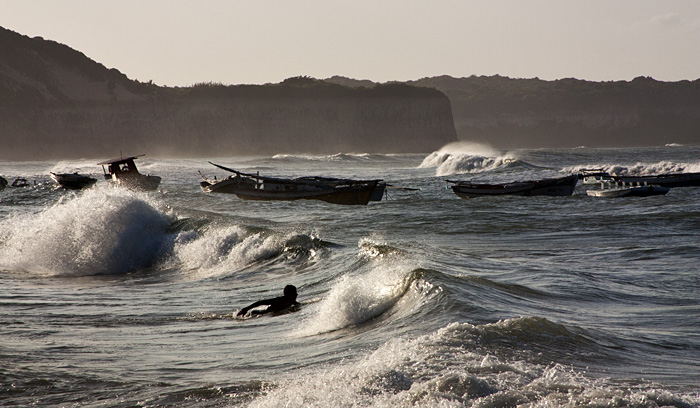 A surfer in the waves.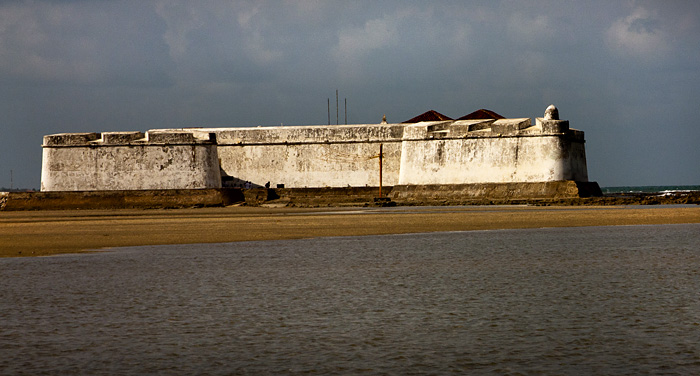 The Portuguese fort of Natal, called "Three Kings" (The biblical Magi) because it was started being built on 6 January 1598. Natal was instead so named because it was founded on Christmas Day of 1599.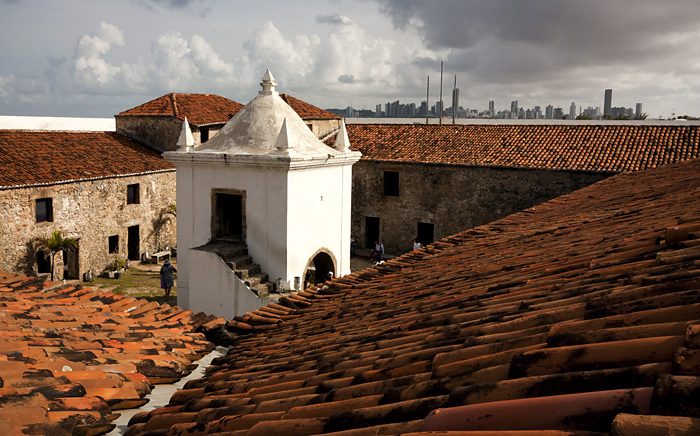 The interior of the fortress, with the skyscrapers of Natal in background.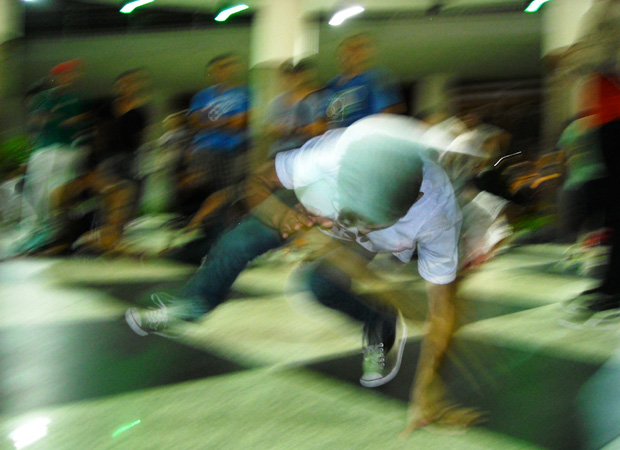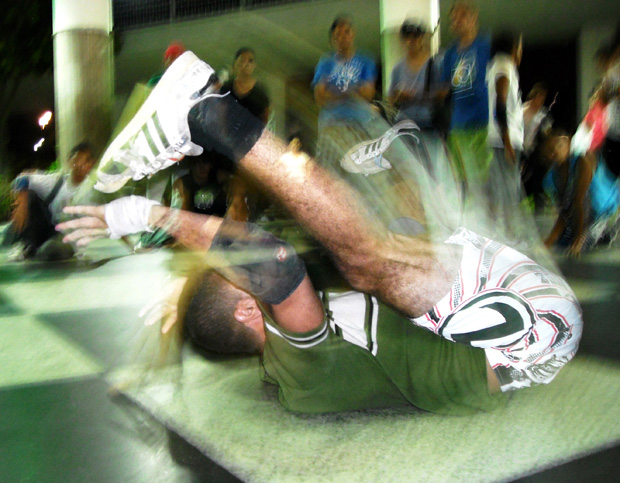 Close to my 'pousada' in Fortaleza there was a pleasant complex of art and culture made up of small clubs, museums, cinemas, etc. … Here a group of boys is dancing in turn the break-dance.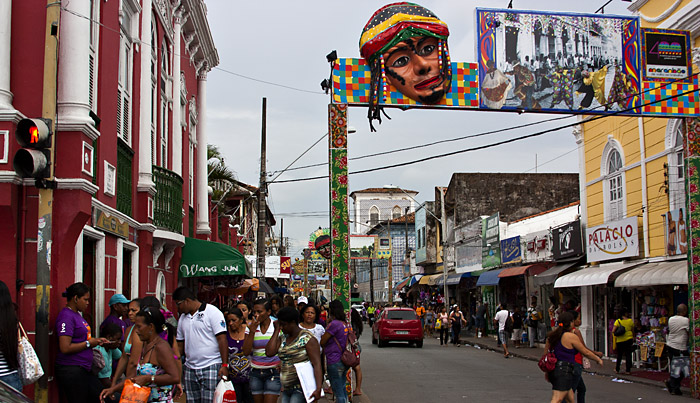 Sao Luis, among the Brazilian capitals the only one founded by the French. There is very little of French, because after only 3 years of its founding (in 1612) it was conquered by the Portuguese.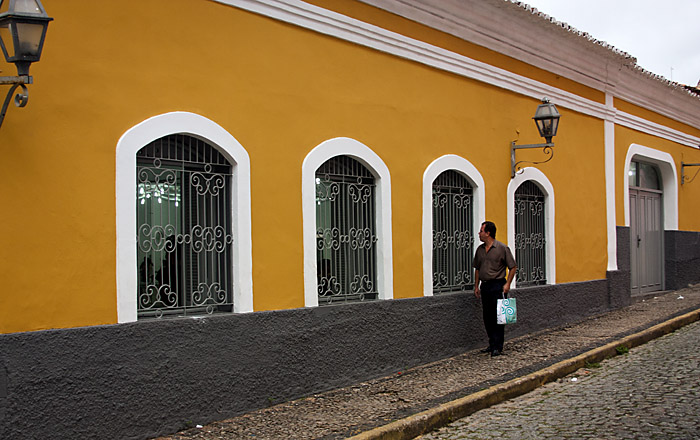 What this man is peering with so much interest?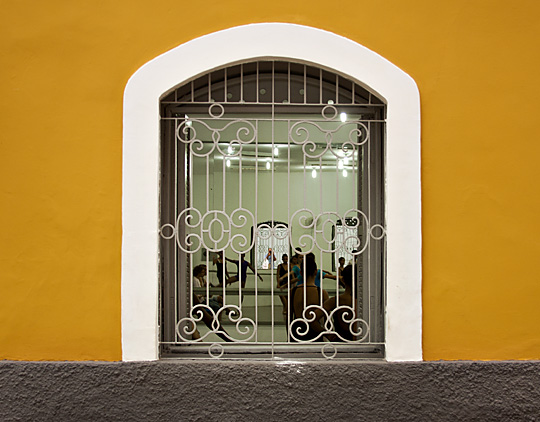 Aaahhh… dancers! Well, well. – P.S. Can you see me?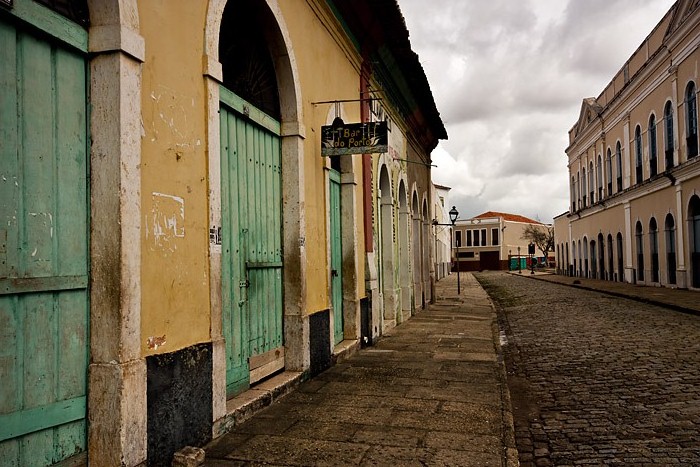 A street of Sao Luis.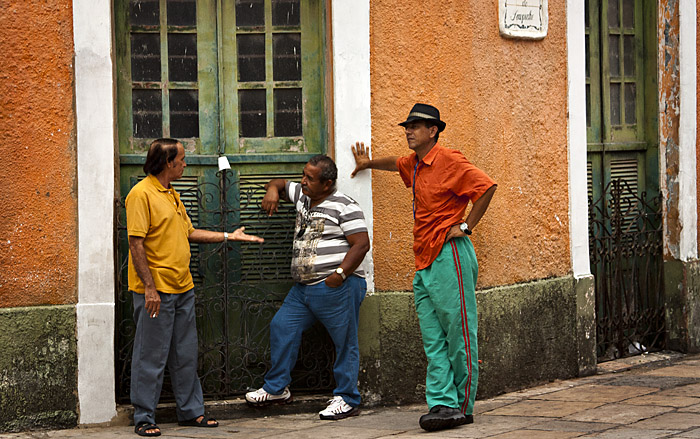 People.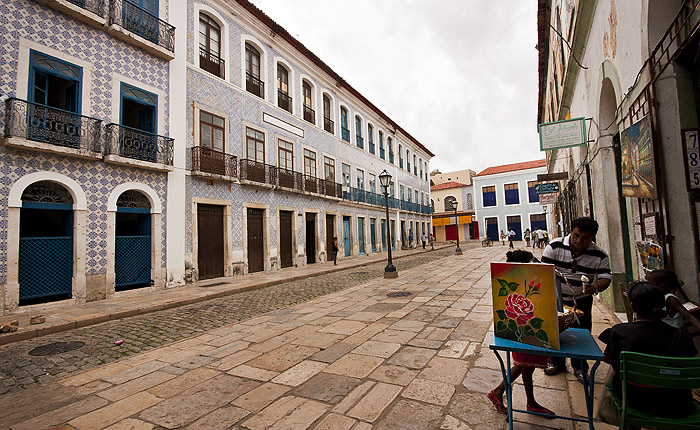 Another street.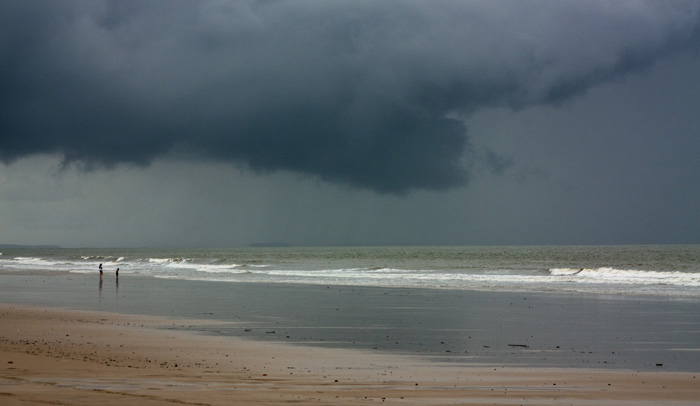 Beach in Sao Luis near the house of the lady who hosted me.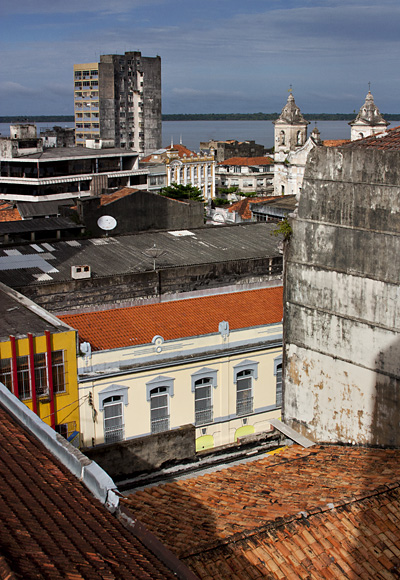 Belem from my hotel room. In the background the Amazon mingles with the Ocean.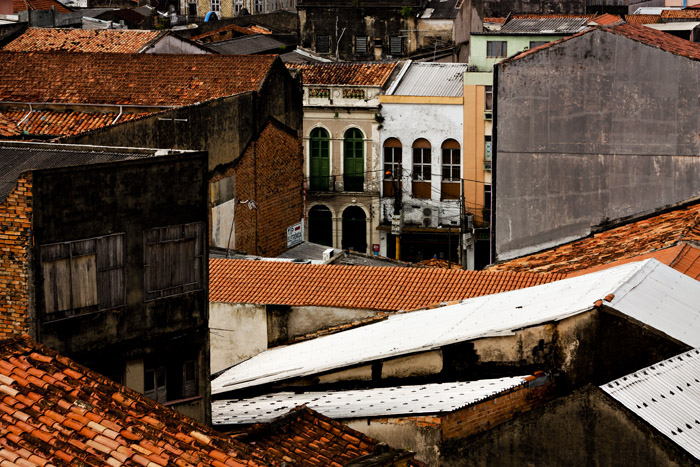 Braque.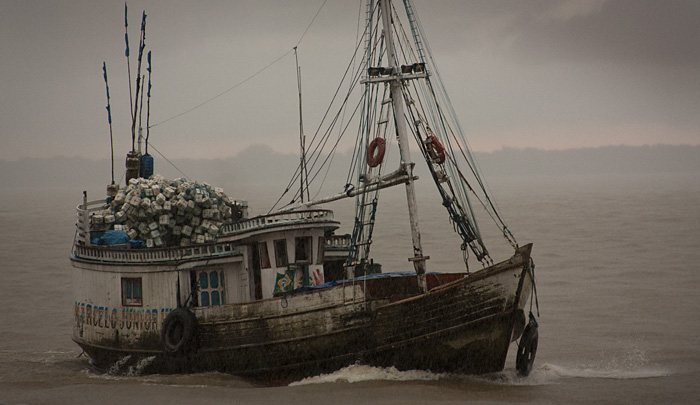 A boat on the river.
Well. As I said, after Belem I took a cargo boat through the Amazon Rio that, after 3 days (and 3 nights sleeping on a hammock!) arrived in Santarem and, from there I reached Alteo do Chao, where I'm now. But I will tell you about this in the next post!
Kissesss