Hello faithful friends! I am still in Costa Rica, where, taking advantage of the fact that there isn't the army, I have officially taken possession! Yes, and his new name is: Dekarolandia. It finally arose.
Ok, bullshit aside (for as much as I can) I'll tell you of the last week. From San Jose, where there wasn't much to see, I reached Aparicio in Playa Montezuma, a small village on the south tip of the Nicoya Peninsula, again on the Pacific side, which, as you know, is anything but peaceful, and in fact its beaches are particularly popular with surfers.
Then we moved to another village nearby: Playa Santa Teresa. Not much to tell, beaches, sea, leisure, in short "pura vida" (pure life) as they say here.
There were monkeys, sometimes, on the trees screaming roars like lions, and dropping on our heads chewed fruit.
From the coast we went inland, in Monteverde, a small town about 1500 meters above sea level, surrounded by forests full of birds of various species and the cloud forest.
Today I arrived in La Fortuna, near the volcano Arenal that I will visit tomorrow, meanwhile Aparicio went already in Nicaragua.
But stop talking, let the pictures speak.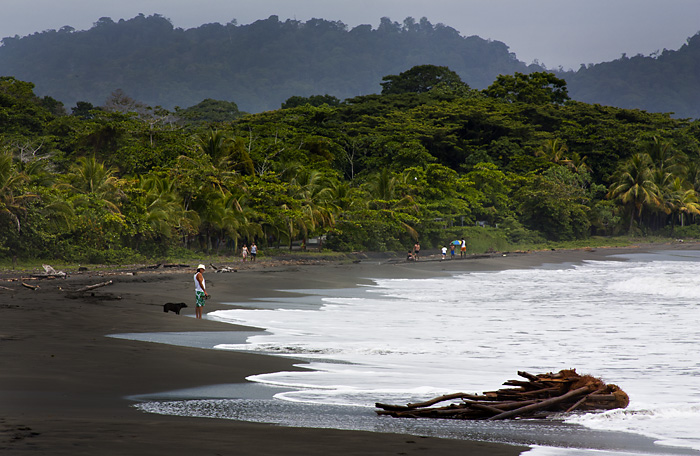 A beach of Puerto Viejo, on the Atlantic side in Costa Rica.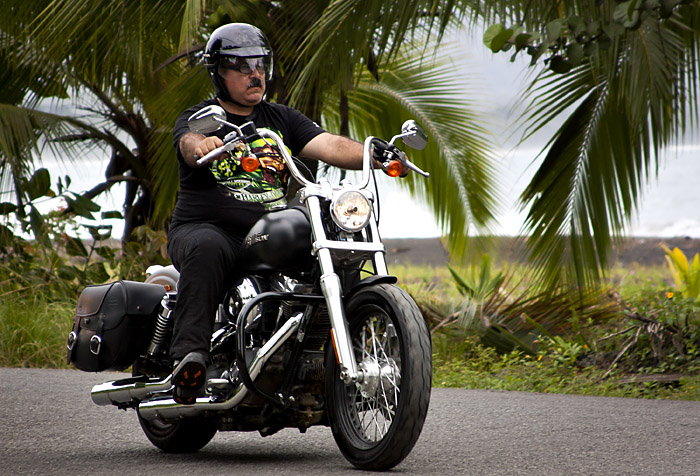 A motorcyclist in Purto Viejo. But we all know who he really is.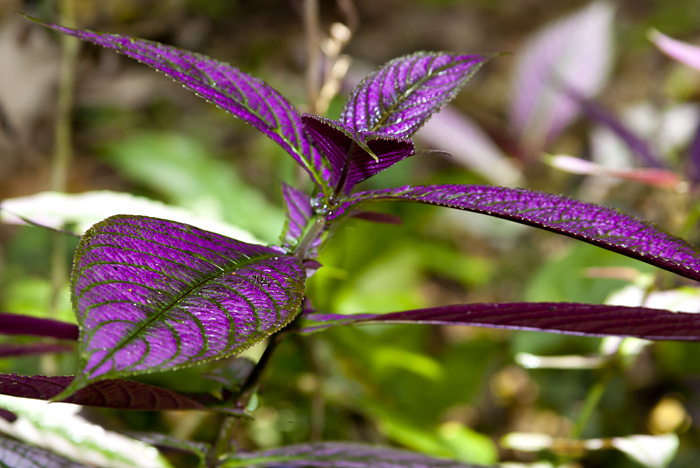 Purple plant.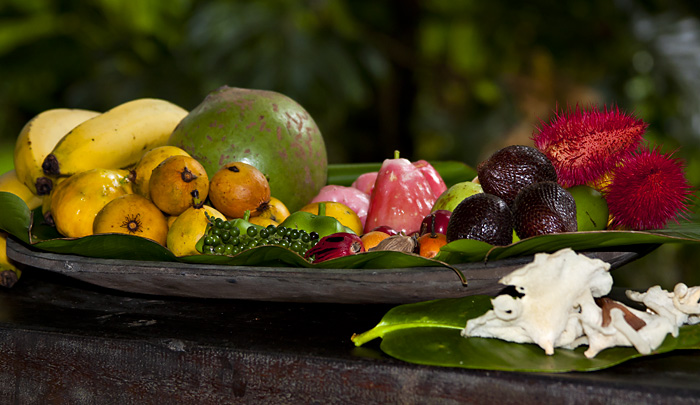 Fruit.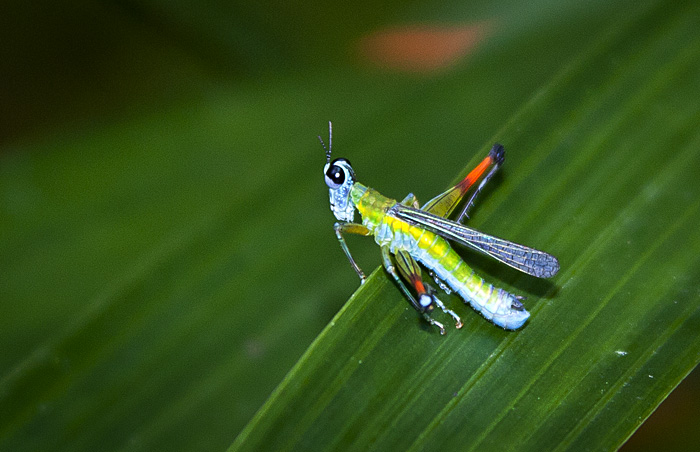 A friend of William Burroughs, met over the pulsar, during a recent interstellar travel.
Costa Rica has an extraordinary variety of plants and animals.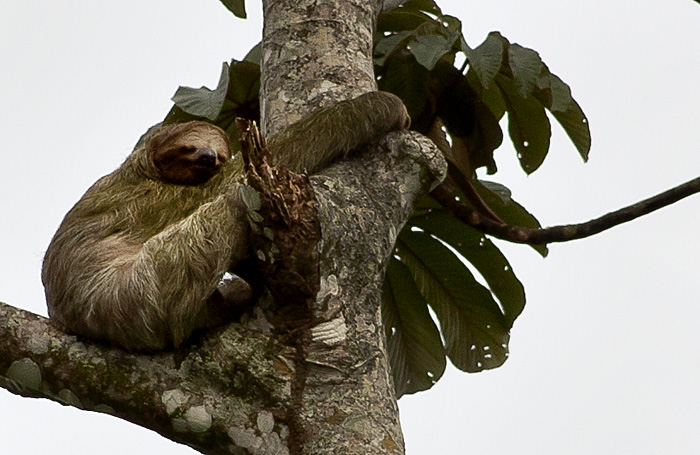 The typical sloth of Costa Rica. Very lazy, perpetually resting on a tree trunk.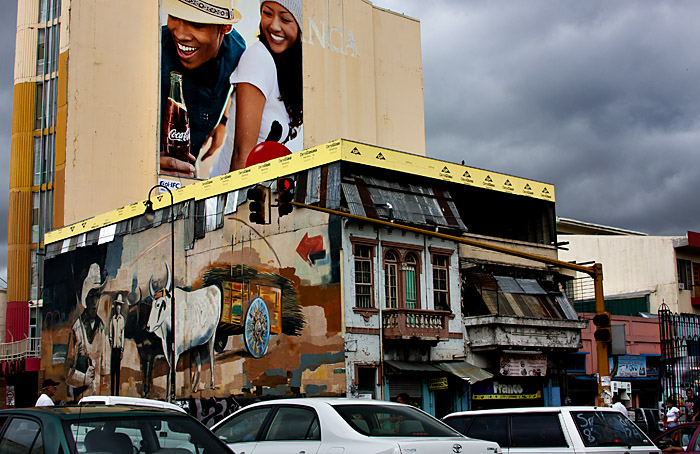 In San Jose, the capital of Costa Rica.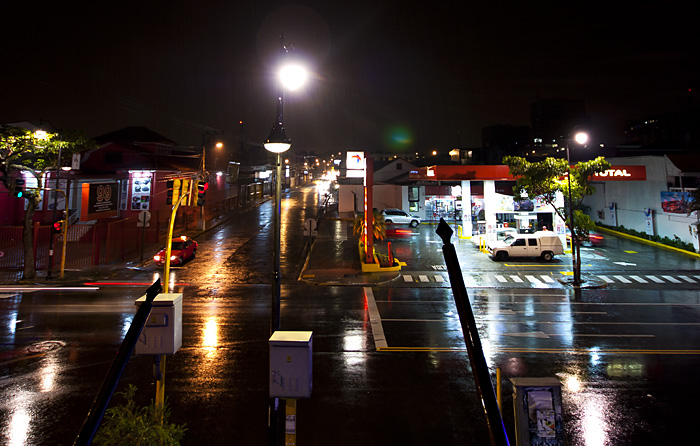 San Jose at night in the rain.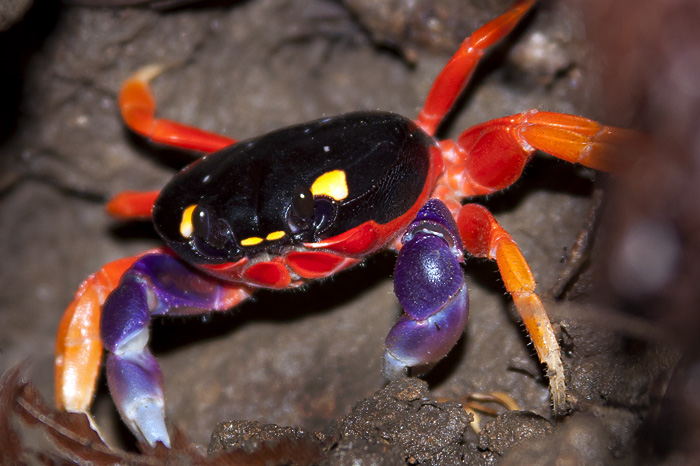 Montezuma was full of these red and black crabs with purple claws.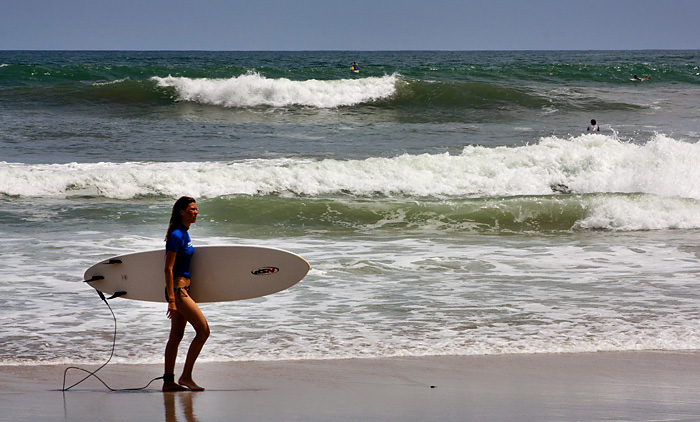 Surfers between Mal Pais and Playa Santa Teresa.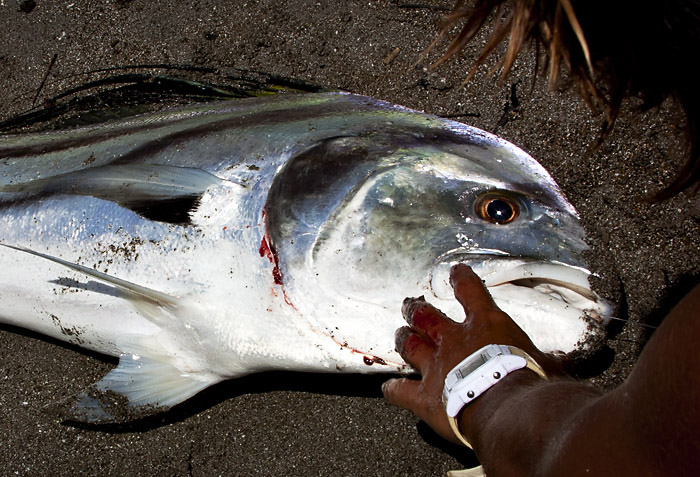 Fish killed.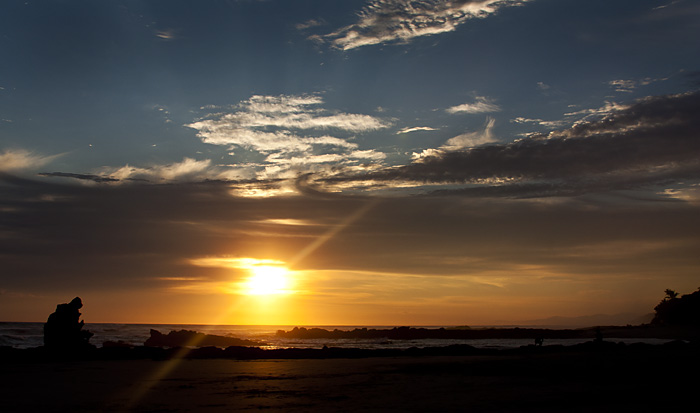 Almost at sunset, Santa Teresa.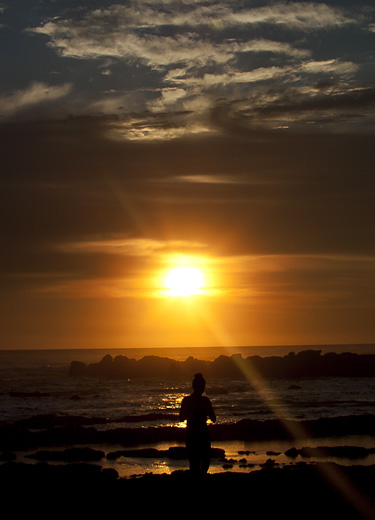 Backlight.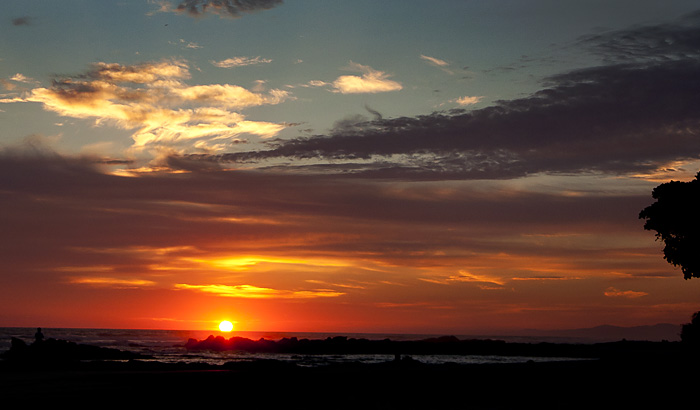 Colors at sunset.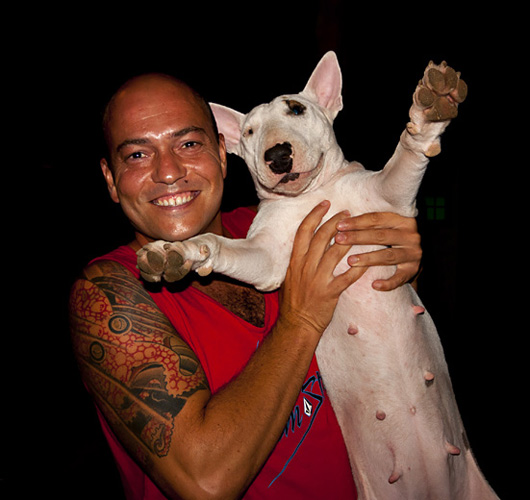 Aparicio and Indica. This type of dog always reminds me the phrase of the Full Metal Jacket sergeant: "You're so ugly you could be a modern art masterpiece!"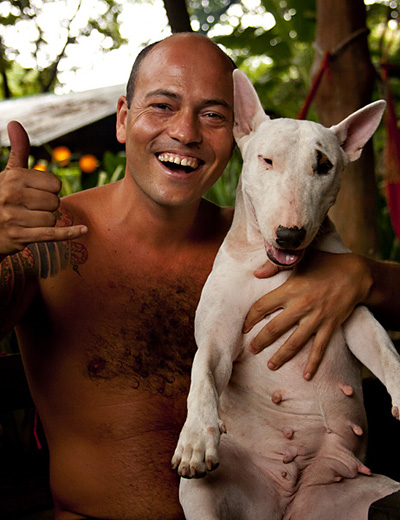 Aparicio now definitely in love with Indica. Soon the wedding.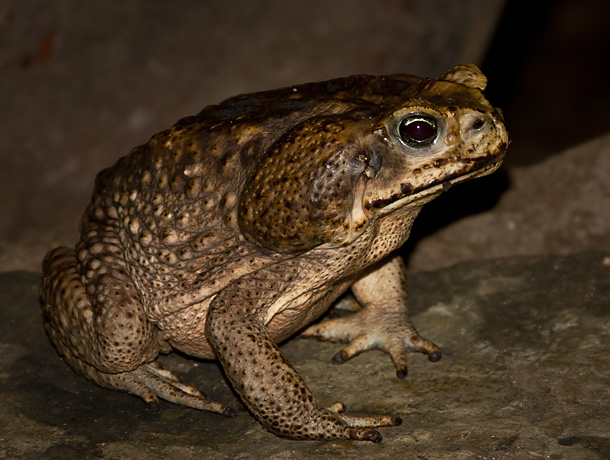 The usual toad.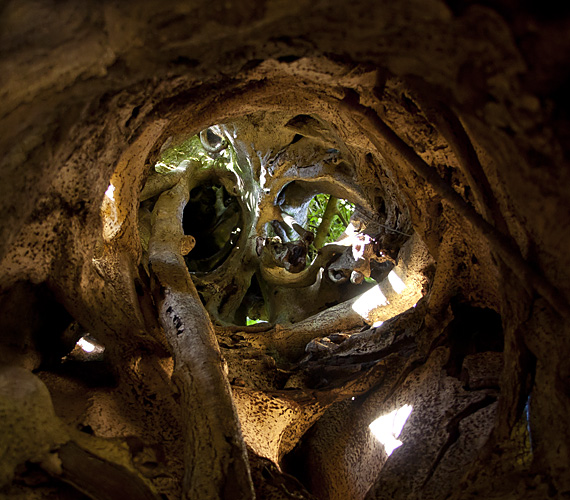 Interior of a trunk in Monteverde.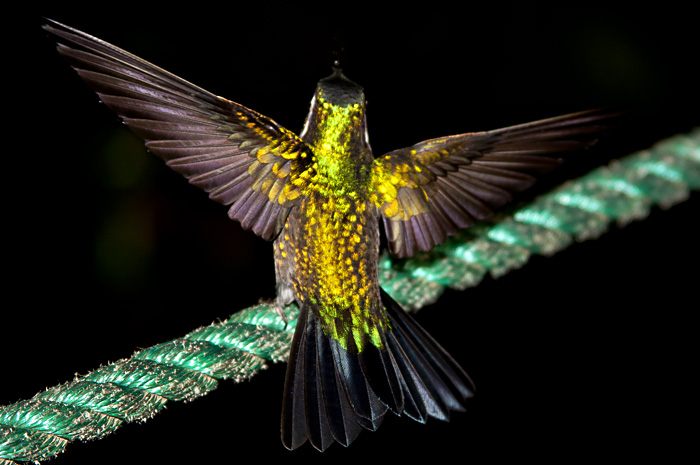 A hummingbird.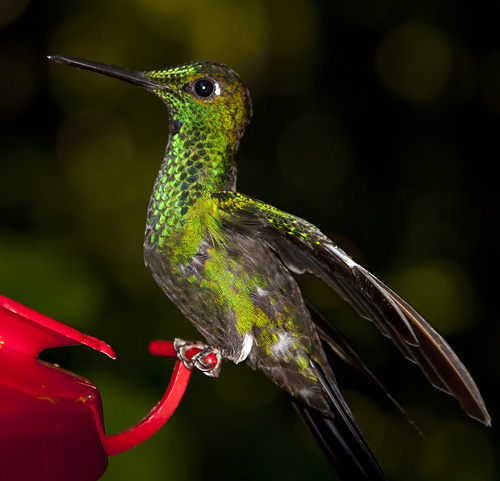 Another hummingbird.
Pura vida!