Hello beloved friends! This time, photos of Tayrona National Park and Santa Marta, both on the Caribbean coast on the north.
Before getting there from Villa de Leyva, I stopped one night in Bucaramanga. There is hardly anything to tell about it, is a city that seems devoted only to trading. I also visited Giron, a colonial town nearby, pretty, but since I was coming from Villa de Leyva it could not stand the comparison.
Then finally, after so many up and down on mountain roads, here I am on the blue sea. At first I went 3 days in Tayrona National Park, filled with countless hidden beaches in the dense forest.
After, here in Santa Marta, which is not very pretty, but it is so far the city that comes closest to how I imagined Colombia: as architecture, colorful houses, markets, and even people. Here, died in 1830 Simon Bolivar, the main architect of the wars of independence of several South American nations.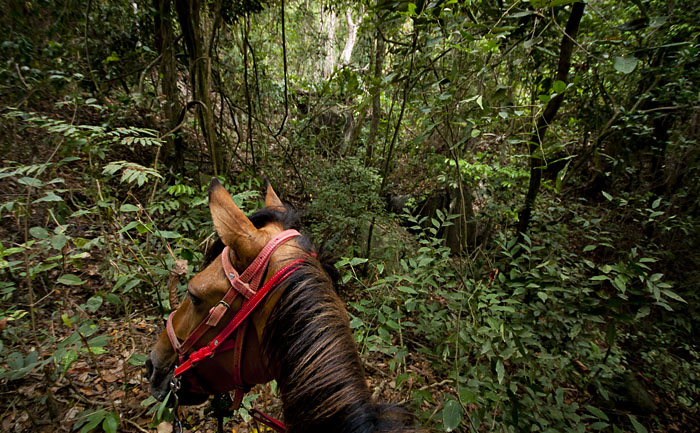 Inside Tayrona park, at one point is possible to proceed only on foot or horseback. My camp was about an hour's walk bumpy and since I also had the backpack I preferred to take the horse on the outward and return journeys.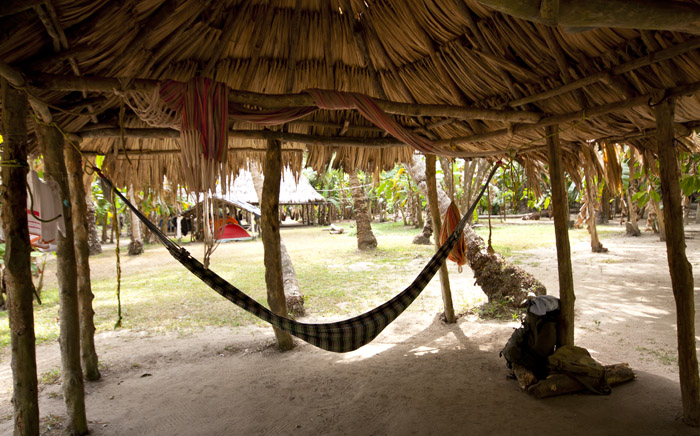 And I rented a place in a hut, using again my hammock.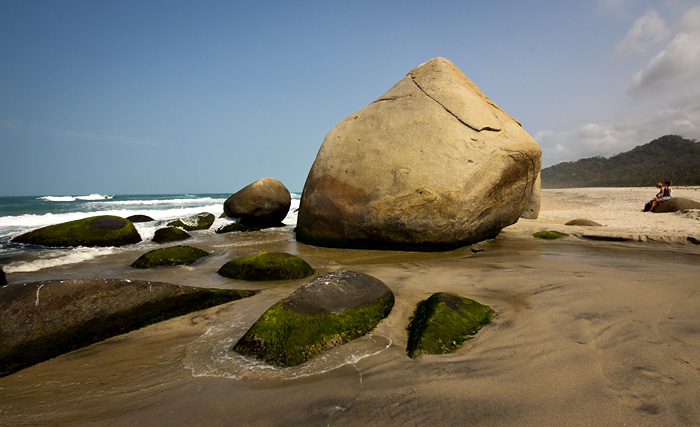 On the beaches and in the forest there are spectacular giant boulders.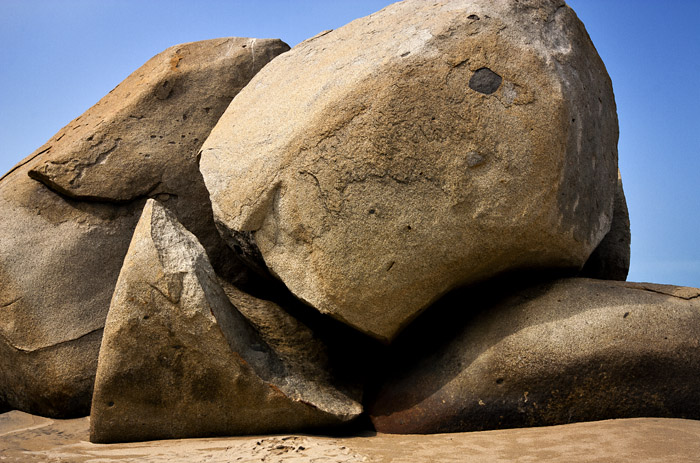 Like a natural or divine abstract sculpture. Actually, the Tayrona people who inhabited these areas and from which the park takes its name, worshipped these big boulders.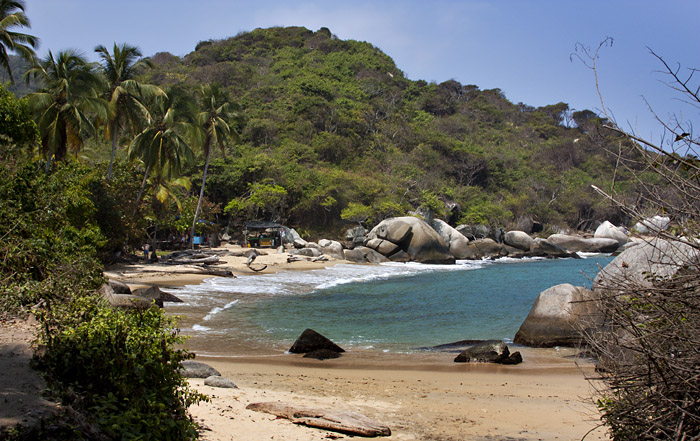 One of the many beaches. Often, you can reach them just by taking forest paths.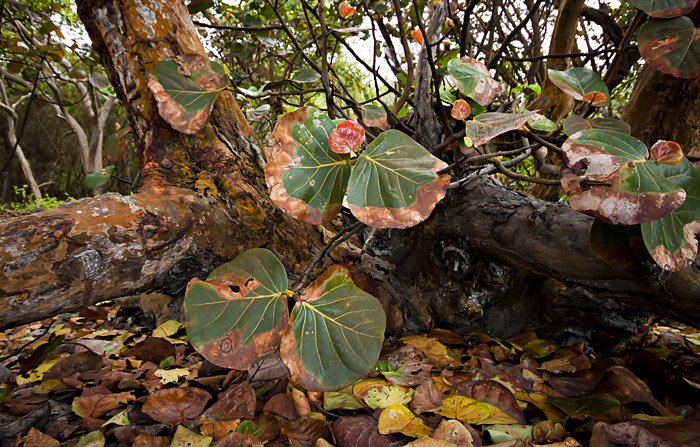 Leaves.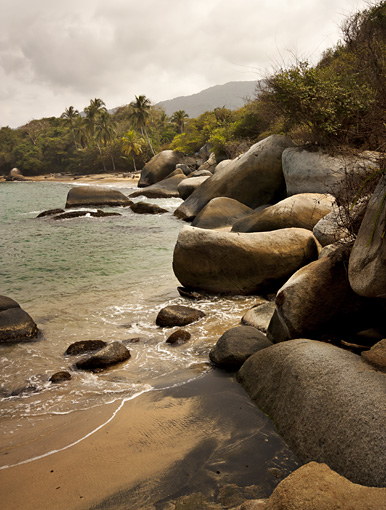 Another beach with giant boulders.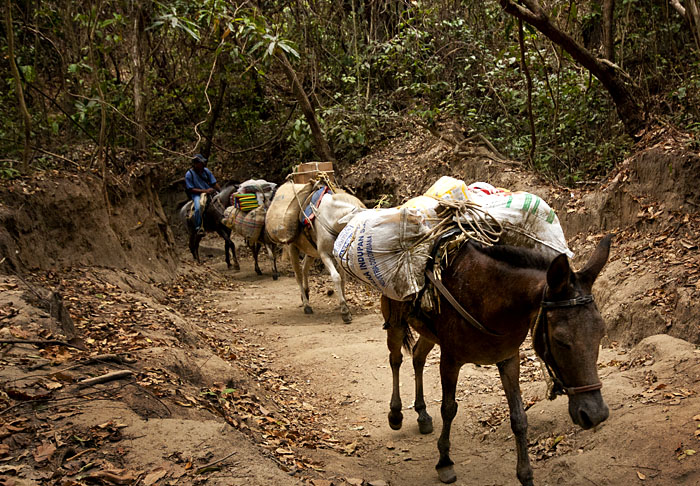 Horses carrying goods.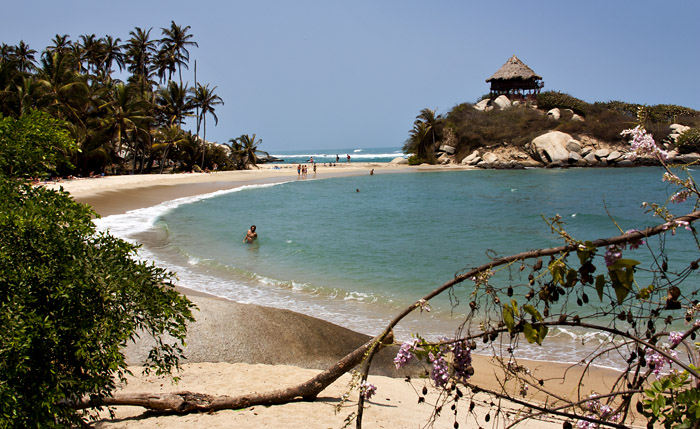 Little beach.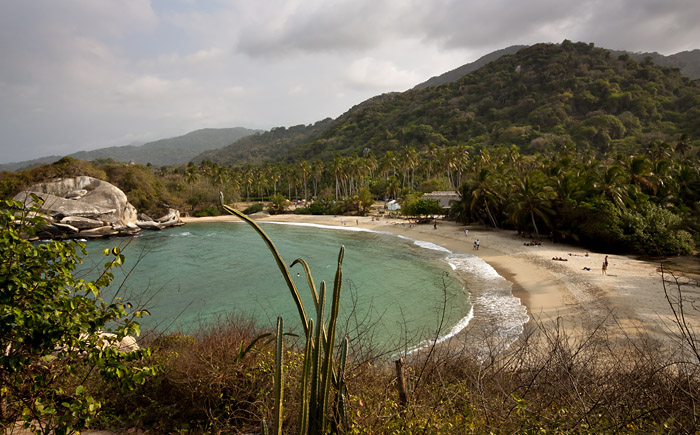 …and so on, there are dozens.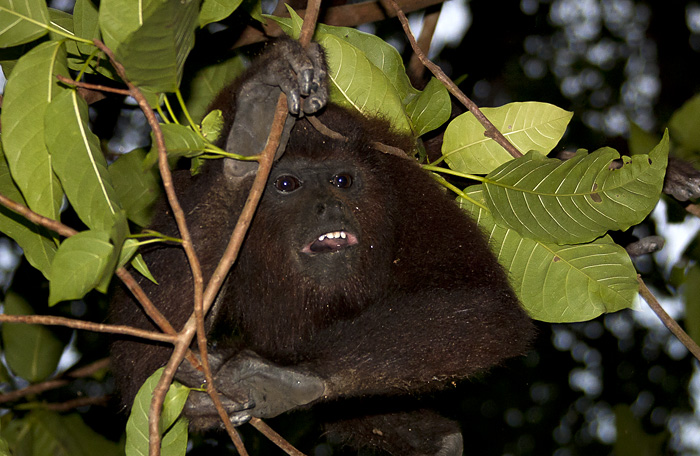 Monkey.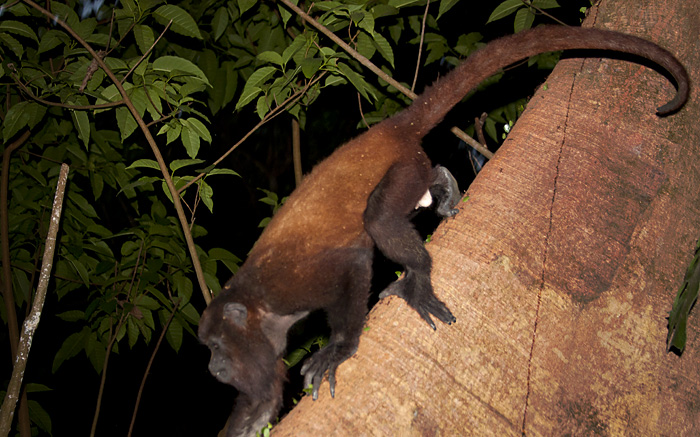 Monkey coming down from a tree.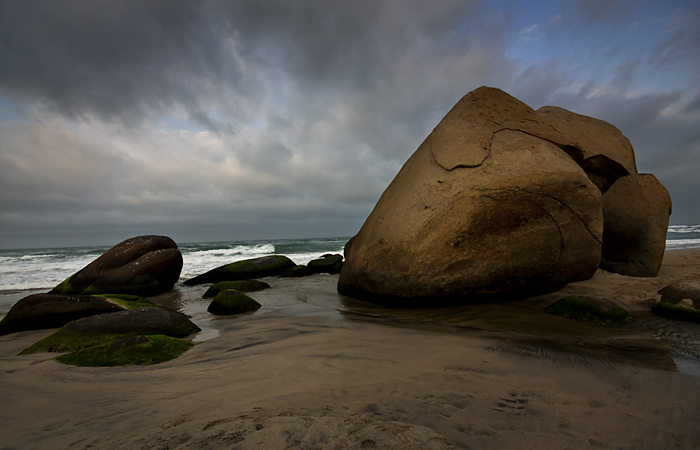 Boulders at dusk.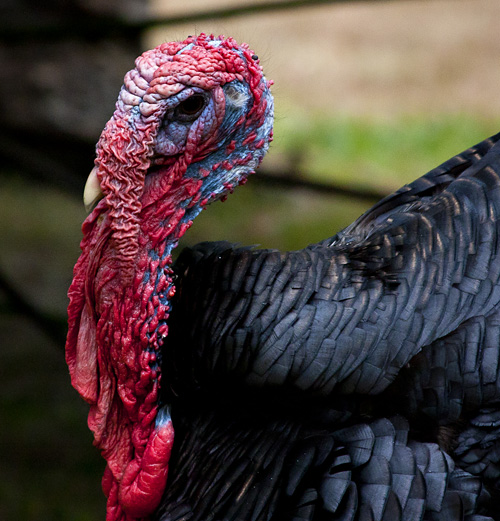 A strange bird wandered through the camp. Like a turkey, it swelled awkwardly when approached, perhaps to frighten.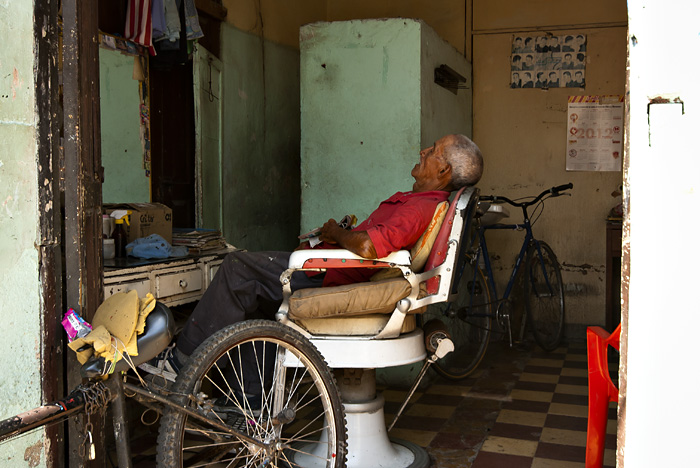 In Santa Marta. Interior of a barber.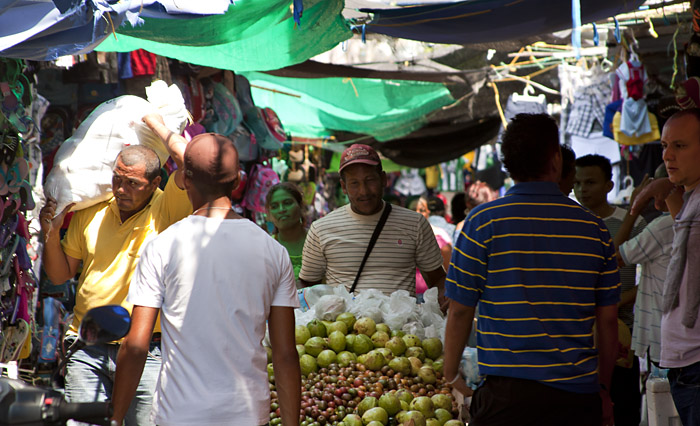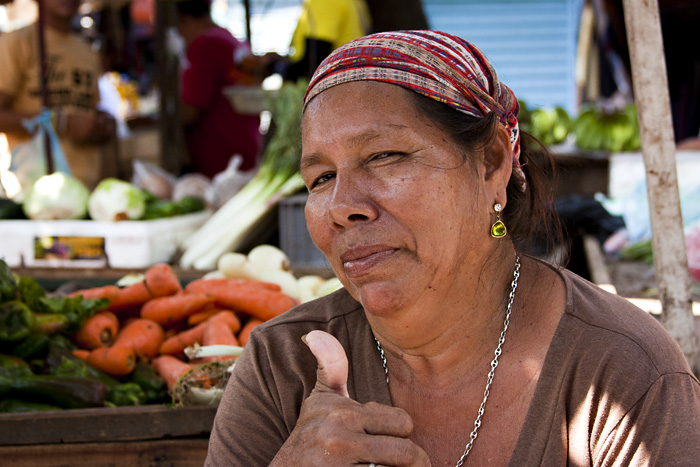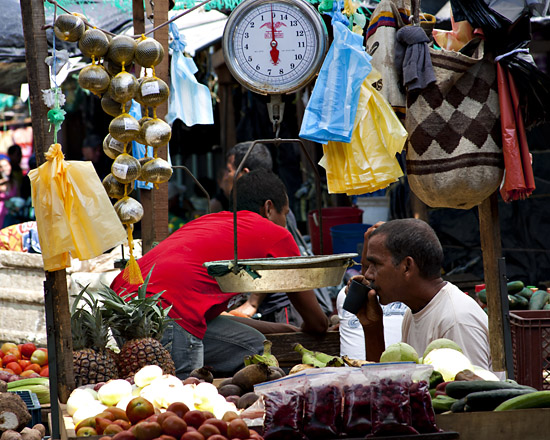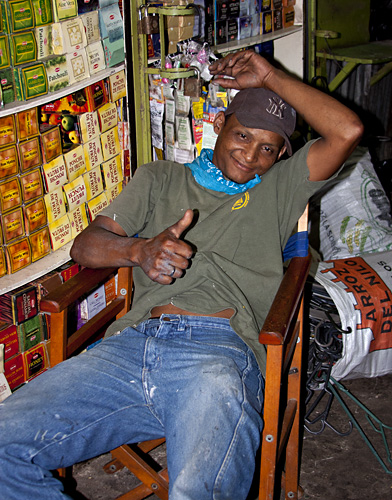 Santa Marta market.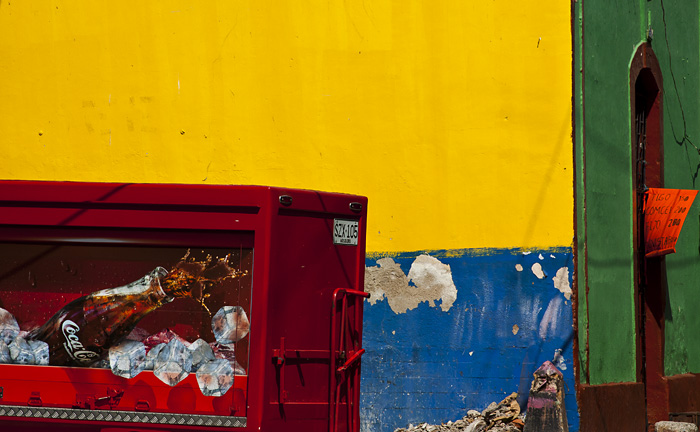 Colors.

The map of places visited so far. From Salvador de Bahia, a little south to Arraial, then north on the coast to Belem, then by river to Manaus, flight to Bogota and to the Caribbean coast.
And now? And now guys the going gets tough: tomorrow I go for a 5-day trek into the forest to reach the mythical Ciudad Perdida, a mysterious archaeological site where there was once a complex pre-Columbian city and that can only be reached on foot. It is a very challenging trek, but organized by an agency, it is not allowed to do it alone. Eh, what I would not do for you, readers of this blog! For us? And of course! As for me, I would be safe at home, satisfied with my daily job, waiting for the evening to watch some tv series… well, now I'm exaggerating, but it's true that a little bit I do it for you, otherwise you come out with the usual grumbles: eh but you just put pictures of beaches… but everybody can do that… etc. Ungrateful.
Well, then I venture into the forest in search of the lost city! Follow me…