Hi mates! This time I speak of the journey by cargo boat from Belem to Santarem on the Amazon river.
Apart from a bit of inconvenience due to sleeping in the hammock together with hundreds of other people in the under-bridge, the trip was really amazing. When, after more than three days, I arrived at my destination in Santarem, I almost regretted having to leave that ship that was passing through such spectacular scenarios.
The first night the charm of the river captured me, with the dark forest all around, the lights of small coastal villages and houses on stilts, scattered here and there, mysterious, with little dim lights before the black wall of trees.
And during the days, I could not stop contemplating these scenarios made of thick vegetation that falls plunging into the brown water. As a barrier in front of a "Heart of Darkness".
Sometimes becomes extraordinarily wide. In other points, there are archipelagos of islets, with long and narrow corridors of water between the forest. I also saw freshwater dolphins. I had never seen a river so big, and in fact, it is the largest river in the world.
Often, children came by canoe from their tiny huts to greet the boat. Some of them are were just six or seven years old, driving alone their canoe. For sure, in such places, it is essential to learn to drive one almost as walking. Sometimes were the mothers to bring their babies to see the boat.
In short, a fantastic experience, which, anyway, I will do again soon to go to Manaus. The Lonely Planet description of these trips is maybe harsher than they actually are. There wasn't stuffiness, mosquitoes, bad smell. Apart from some discomfort of sleeping on the hammock, my only problem was the food because heavy rain in Belem had prevented me from buying it before boarding. Being vegetarian, the only choice was some cheese toasts that were pretty disgusting and expensive. Fortunately, the following day when we stopped at Breves, a kid from the port sold me on the fly two baguettes of bread that I have used for the rest of the trip.
Arrived at Santarem, I took a bus to Alter do Chao, where I am now. It's a small village on the river where there is not much to do, so an excellent place to rest before leaving again.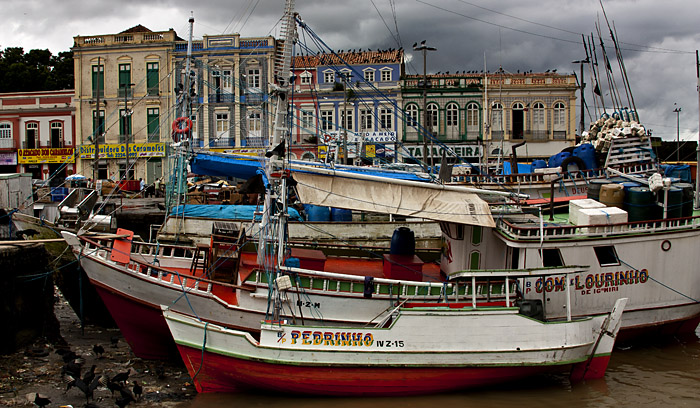 Boats in Belem, the main port toward the Amazon.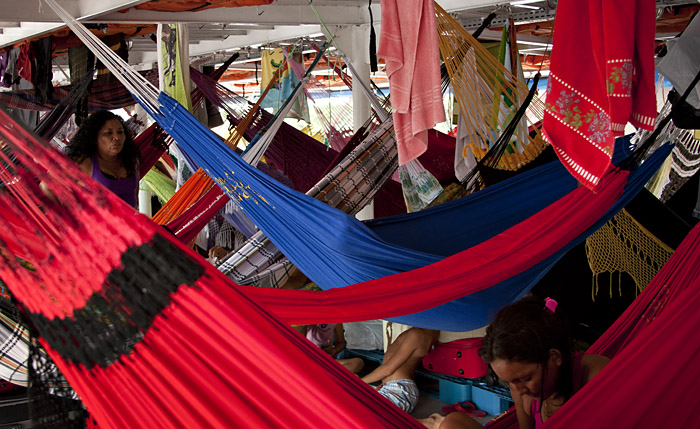 The tangle of hammocks in the underbridge, where I slept three nights.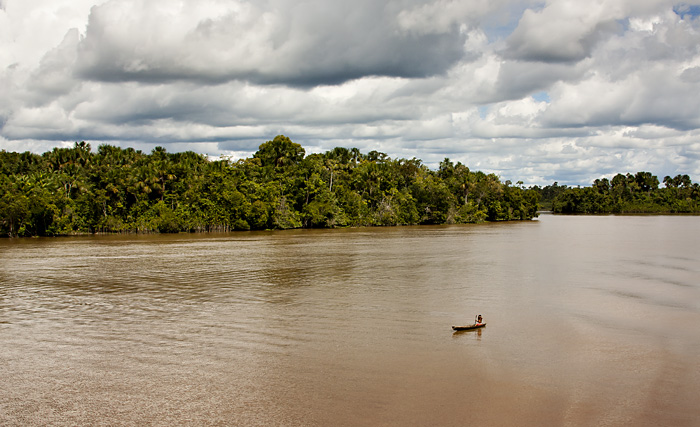 Amazon river.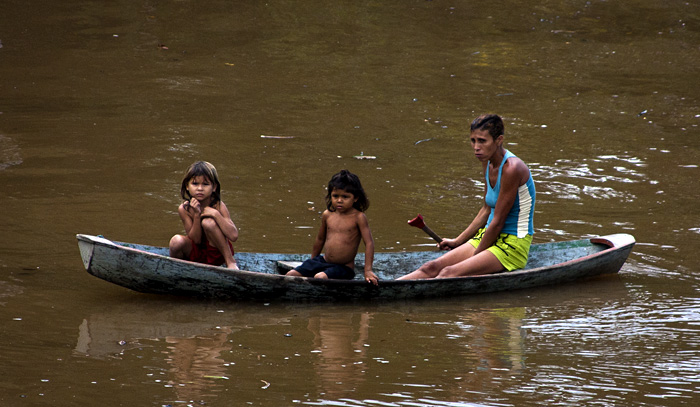 A Canoe.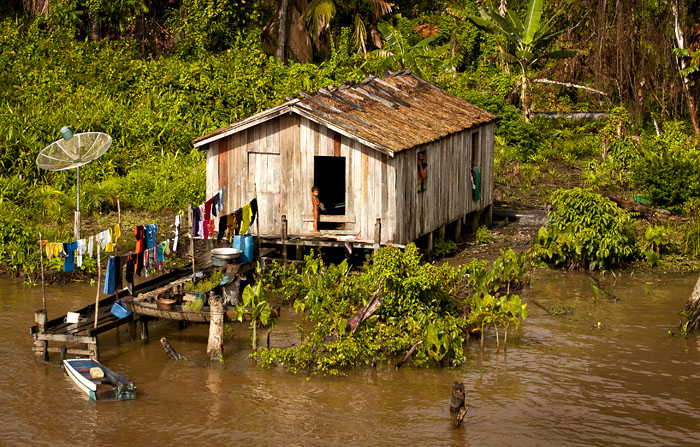 Hut.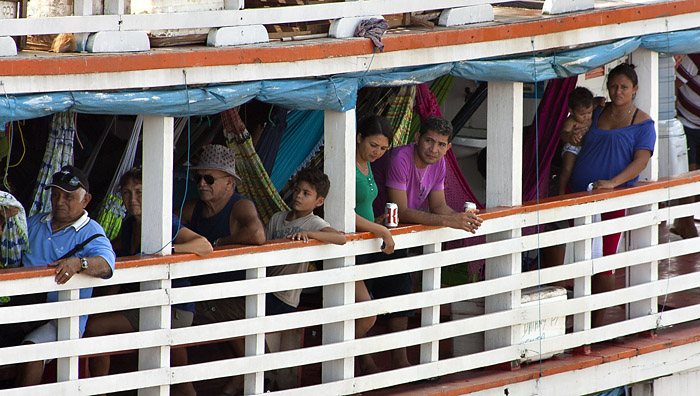 Another boat with hammocks.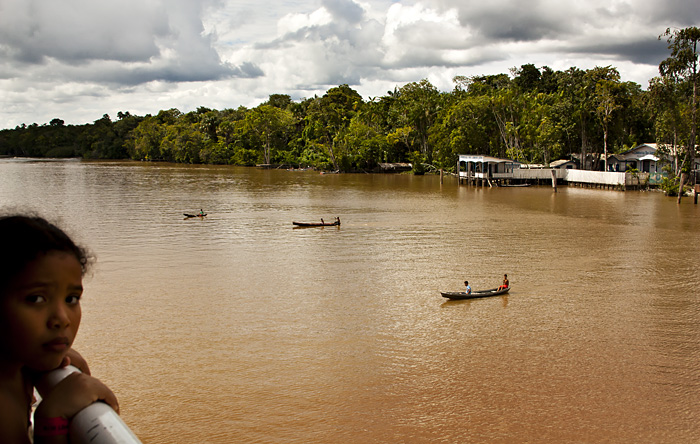 Boys in canoe greet us.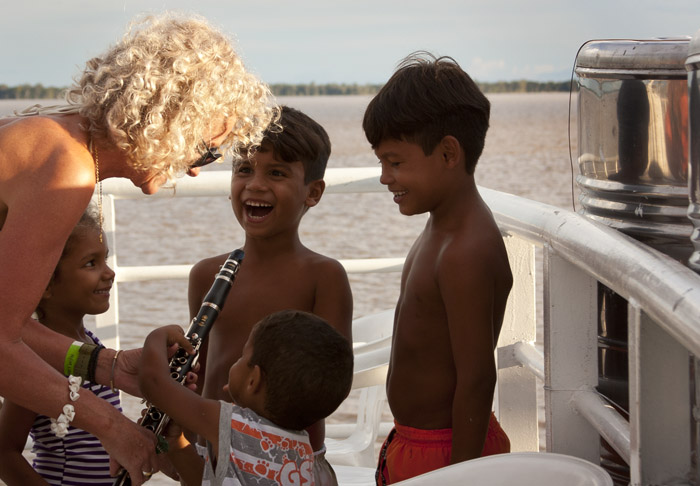 During the trip, I met a German doctor, Eva. Here she taught the flute to some children.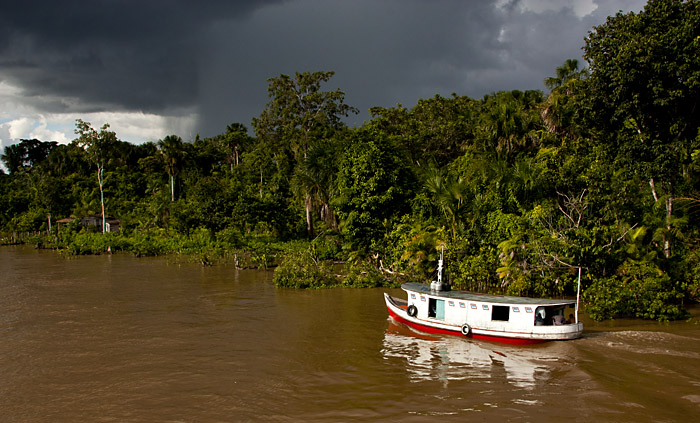 A boat.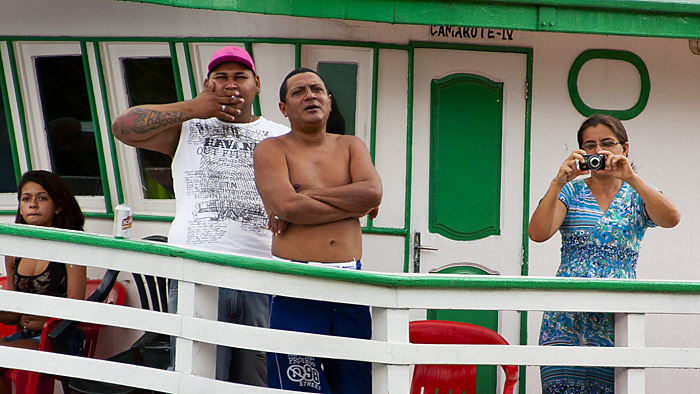 People.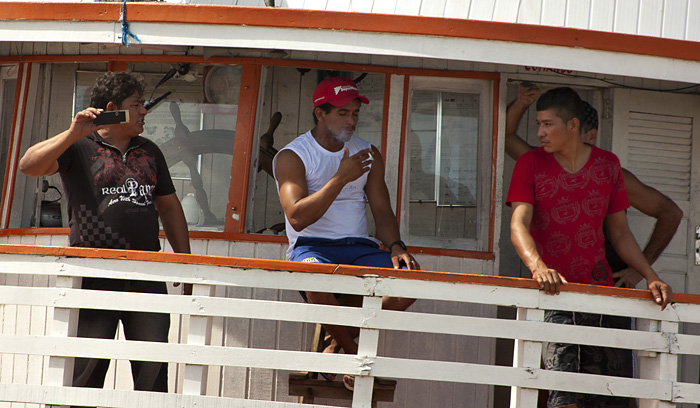 People.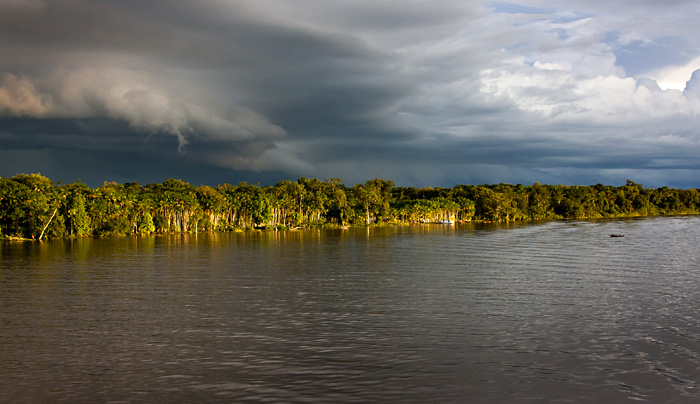 The river.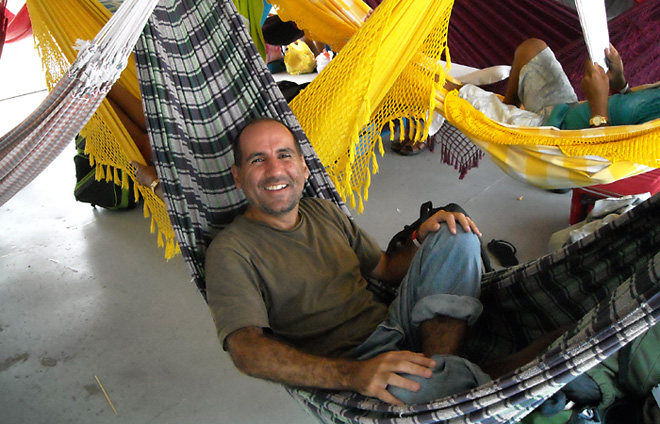 Me on my hammock.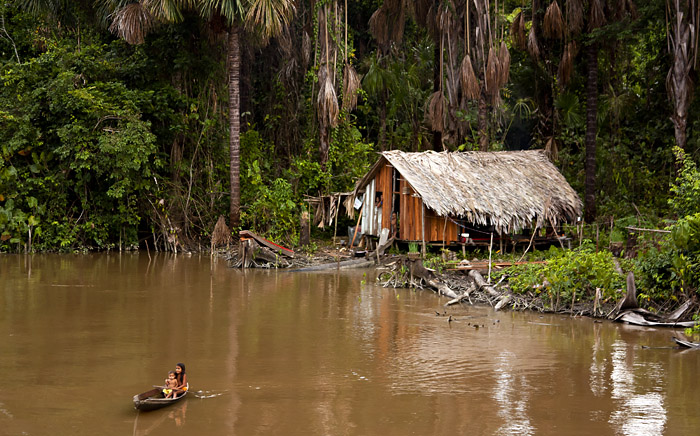 Hut on the river.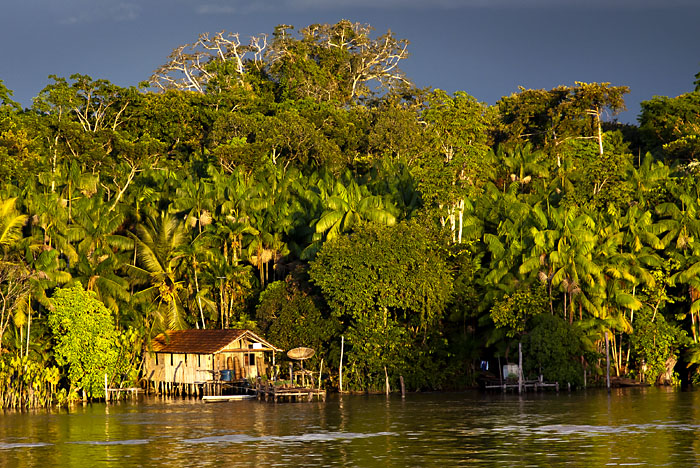 Little house.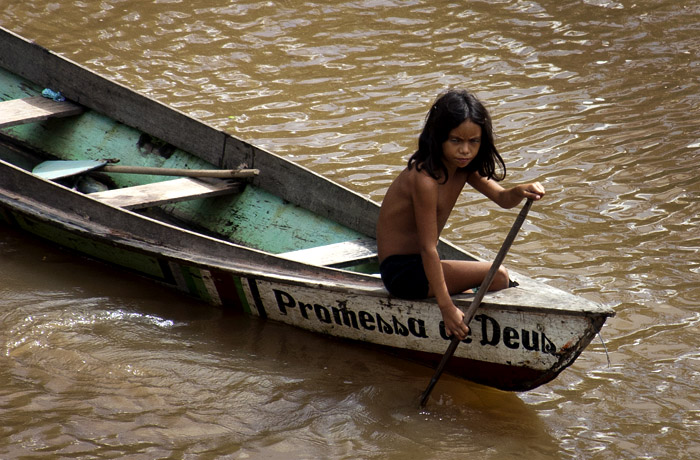 Kid on canoe.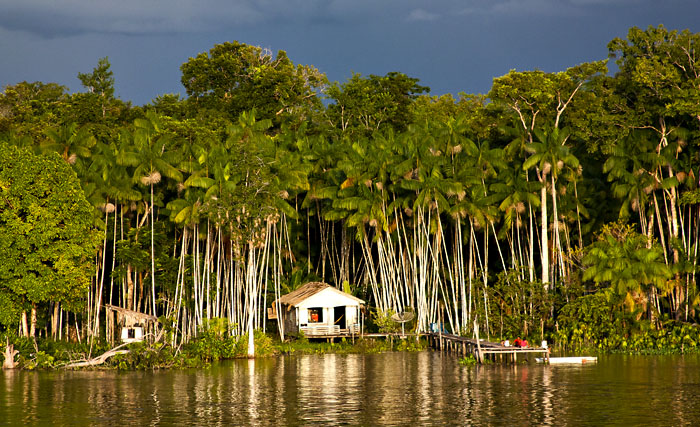 Another house.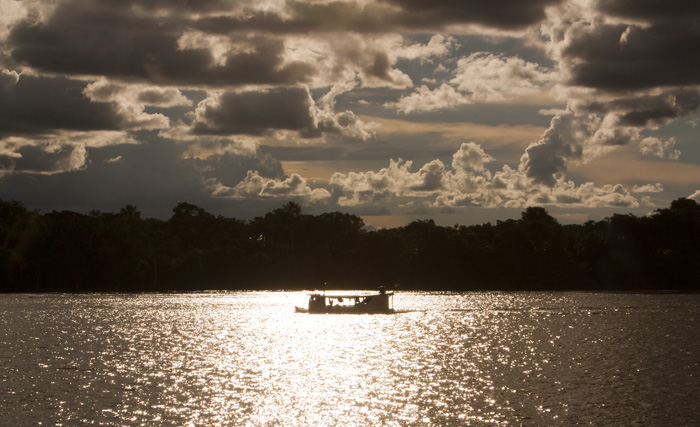 Backlight.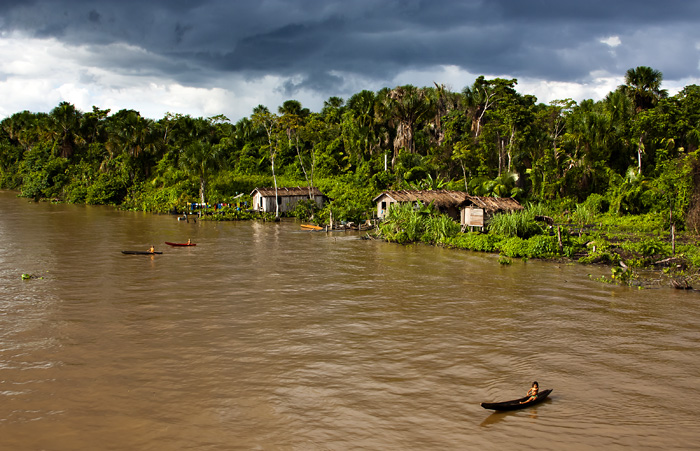 Amazing Amazon.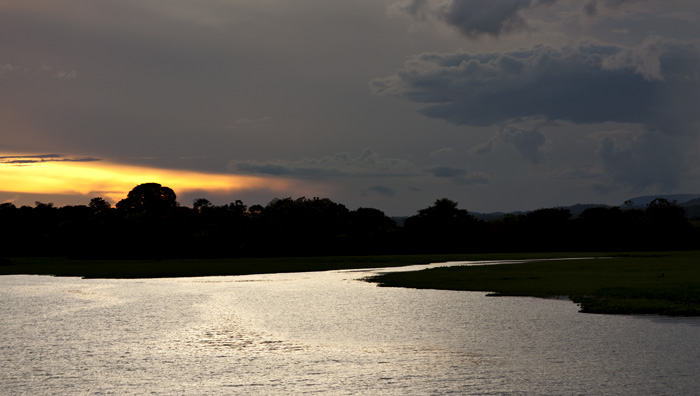 Sunset.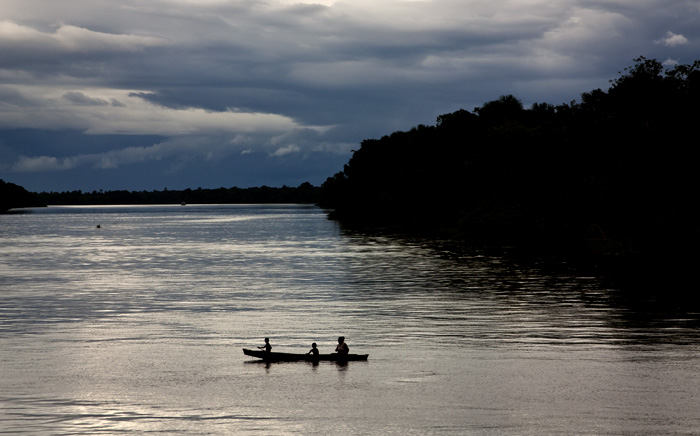 Twilight.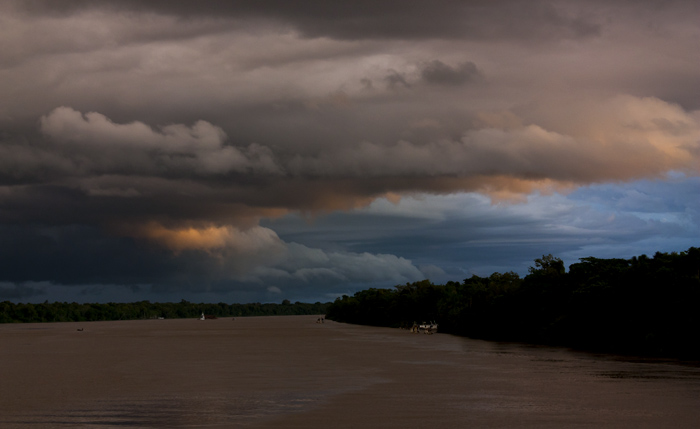 Big clouds.
Ah, from now on, you can call me Dekaro Geographic!