Hello Engish-speaking friends! First at all I want to assure you that I love you as much as my Italian-speaking friends, so I don't understand why you give me so much less "like" than them. Second, (after this first bullshit), I'm here for the second part dedicated to Kerala, in India. Since I have already talked about Kerala in the previous post, let's see directly the photos.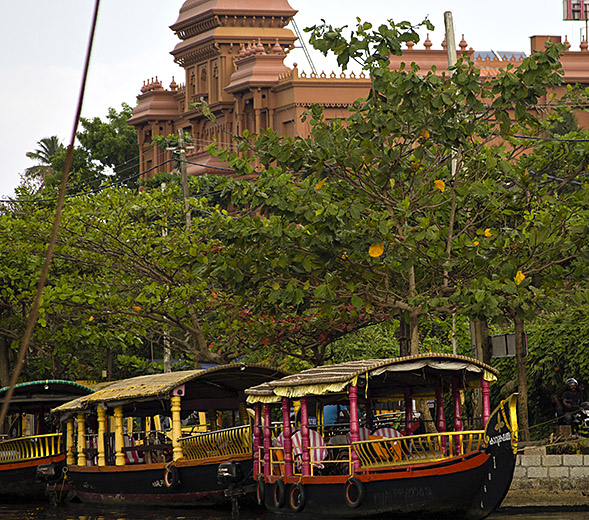 Alappuzha (also called with its former name Alleppey) is the most common place to start a tour of the "backwaters", the series of canals, rivers and ponds that cover a big part of Kerala territory.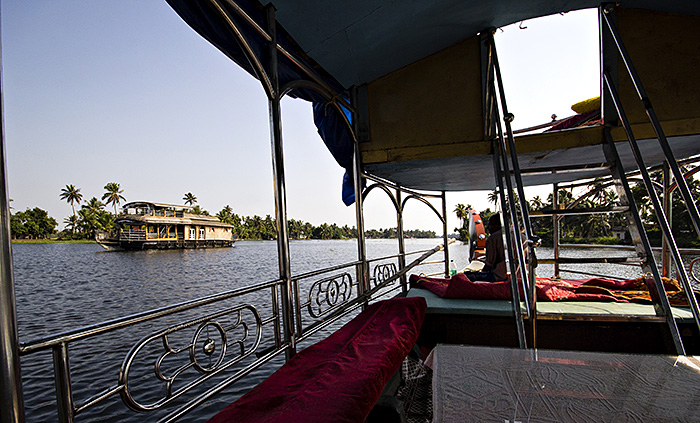 Leaving for a 24-hour tour in the backwaters. In my case it was a small houseboat with only one room to sleep at night. I was therefore the only passenger, carried around by two self-proclaimed captains. Usually houseboats have more rooms, such as the one you see on the left in the picture.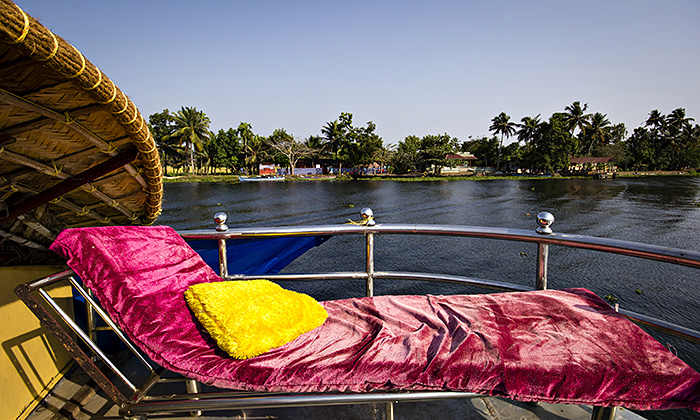 The upper part of the boat. After the sunset I slept here for most of the night, in the cool under the stars.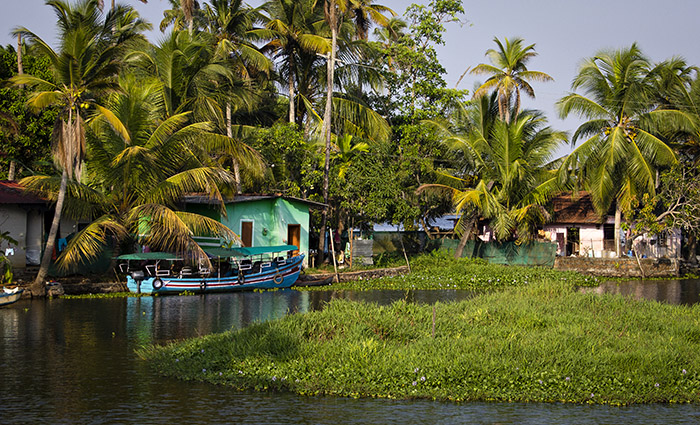 Houses in the backwaters.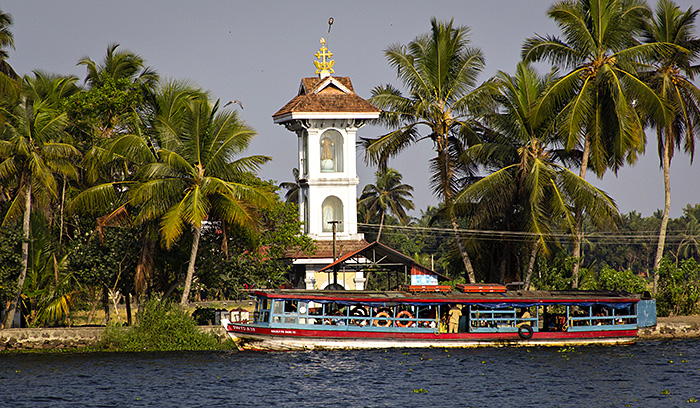 A bus-boat, used by locals to move around the backwaters, stops in a small village with a church.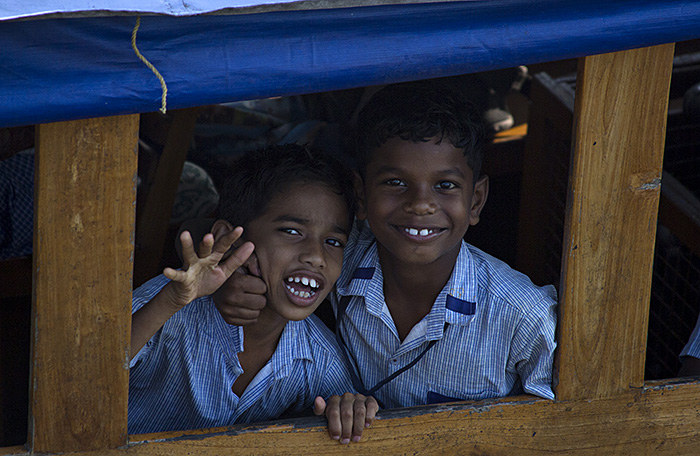 Children inside a bus-boat.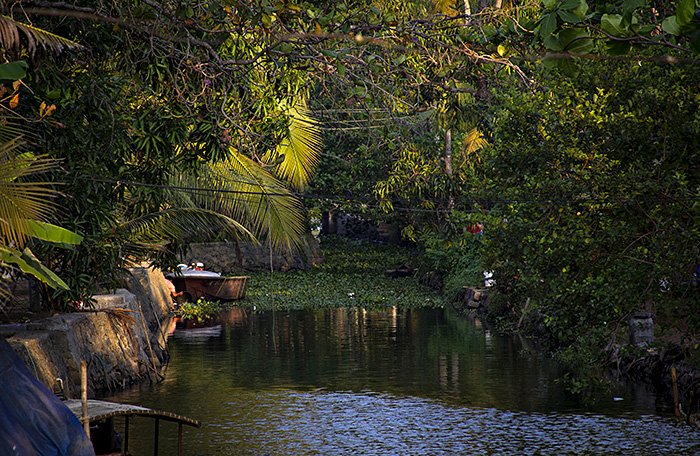 Canal wrapped in "impressionist" vegetation.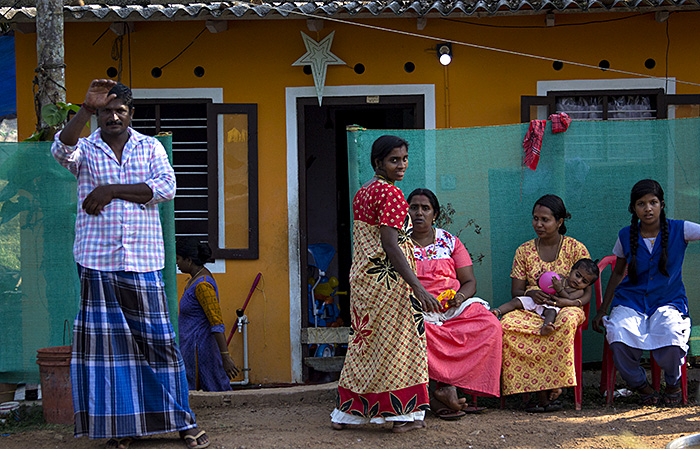 Family.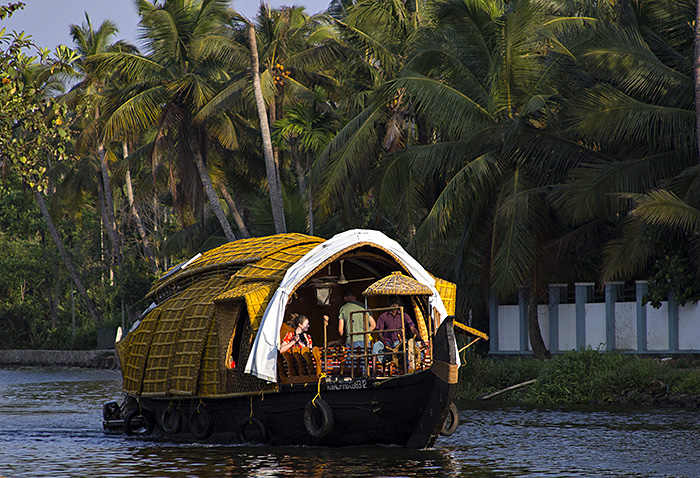 Another houseboat surrounded by the omnipresent splendid coconut trees (or palm trees, for the most picky). The name Kerala comes from "kera", the coconut tree.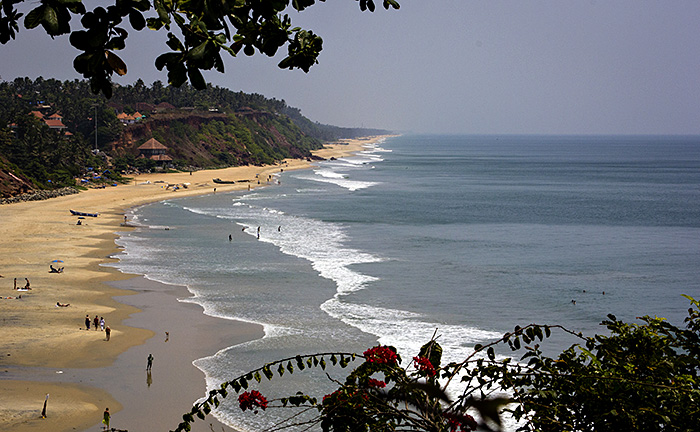 Varkala beach. It's surrounded by a shell of red rocks about twenty meters high. Crowded all around the precipice on the top there are small shops, restaurants and cafes.
It is called "Papanasham", that means it washes away sins and for this reason is a place of pilgrimage. One bath and all the sins of life are washed away forever! I don't remember I've ever sinned but I did few baths anyway, you never know. A little sin can happens to everybody.
It's kind of a hippy place, with almost everyone passionate about yoga, massages, meditation and similar things that I personally don't like to do. However, although there was no such affinity of interests, it's the place where I stayed longest until now, over 10 days, maybe because it's the most "backpacker" place I have been on this trip. Time passes, but my soul will always be that.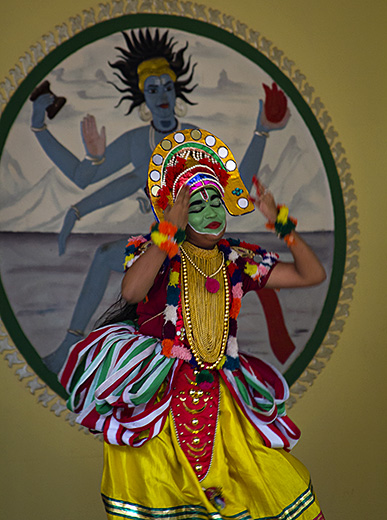 Kathakali dancer, inside a temple. Kathakali is the traditional dance of Kerala. It is a combination of theater, dance, song and music. The dancers prepare for several years to master gestures and facial expressions before being ready for a performance.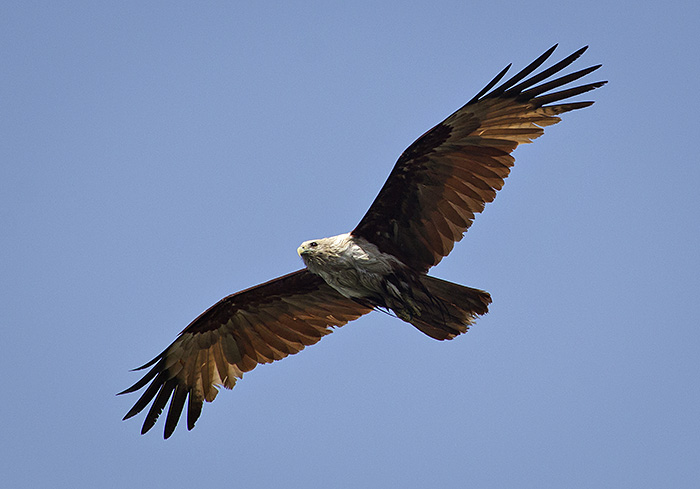 Eagle.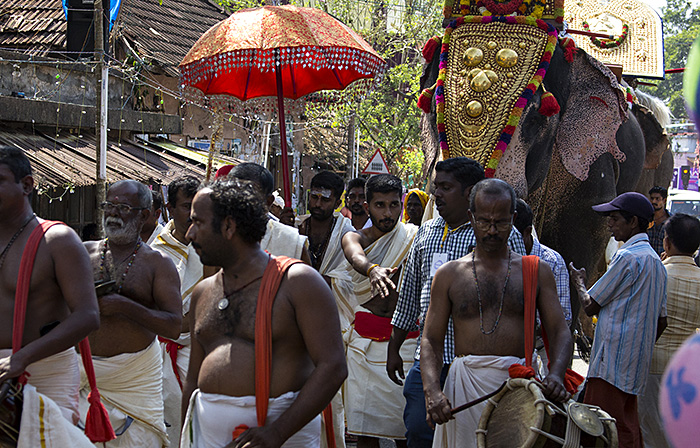 Wandering around Varkala with the scooter I met two more "Elephant festival" (Pooram Gajamela) on two different days, so it seems this is the period they are celebrated. The elephant is an animal much loved by Indians and not surprisingly one of the most popular deities, Ganesha, has the head of an elephant.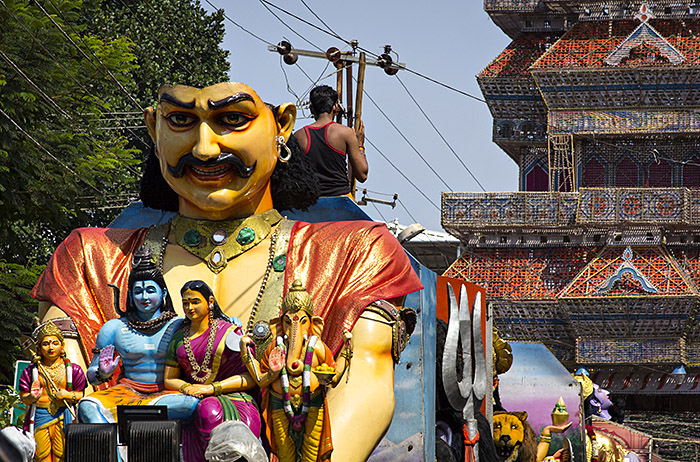 Parade of floats, near Edava.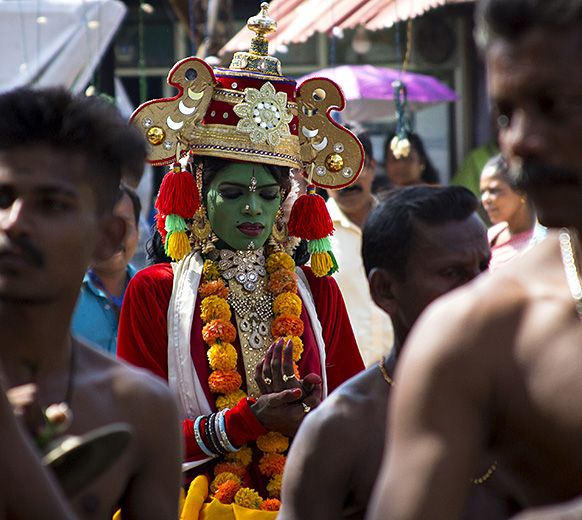 Procession with people dressed and made up like deity.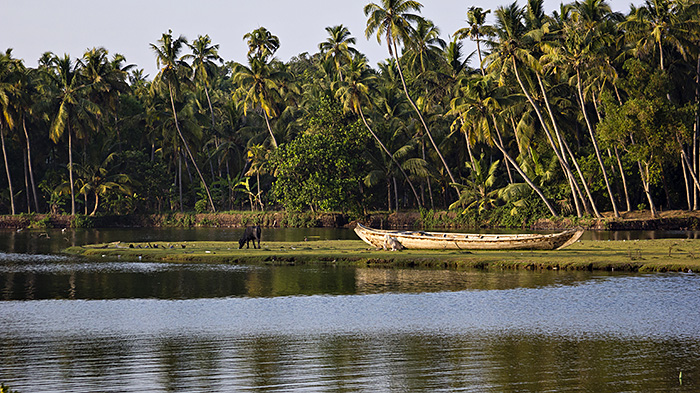 A lagoon near Kappil.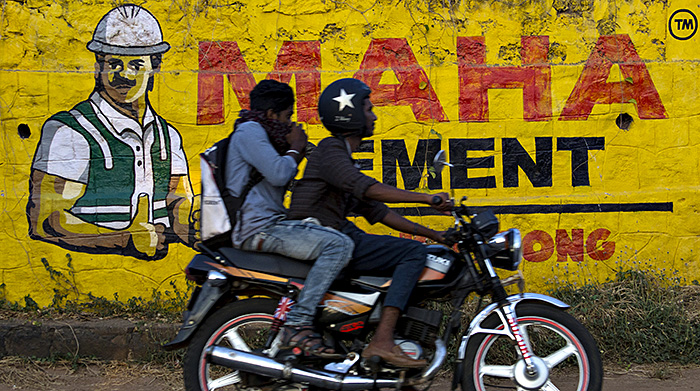 Yellow advertising wall.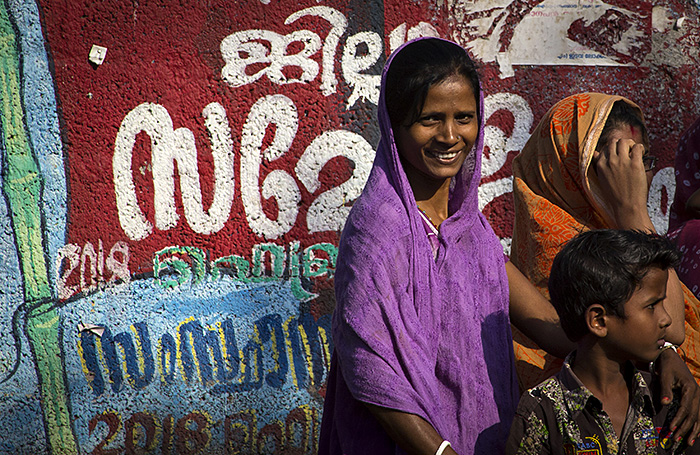 People and colors.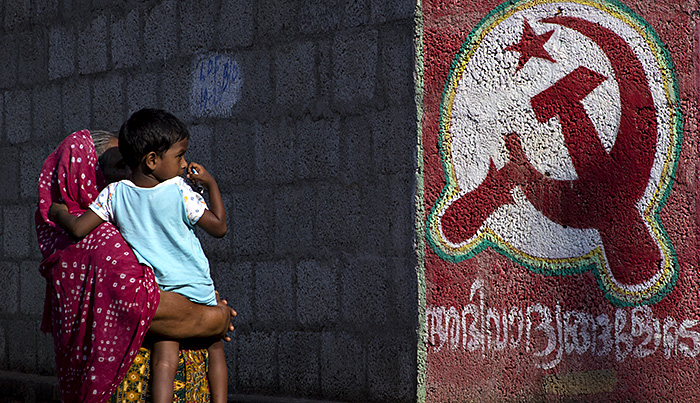 As I mentioned in the previous post, the Communist Party is the first party in Kerala since several generations.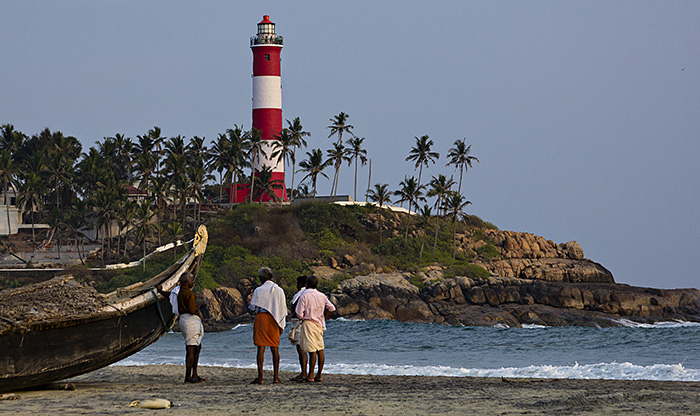 The lighthouse on the beach of Kovalam, where I'm since few days. In general I like it less than Varkala because it's less characteristic, it's just a tourist place.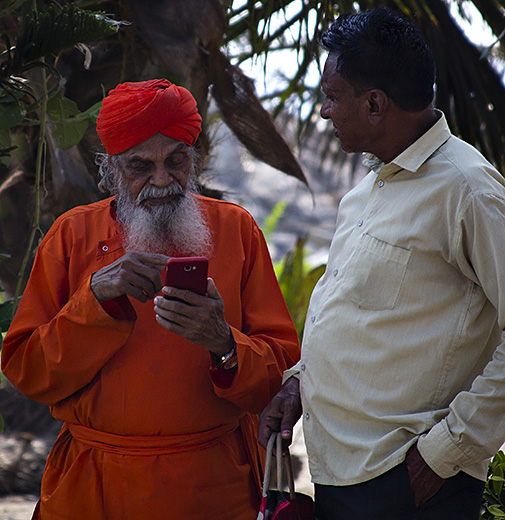 Men.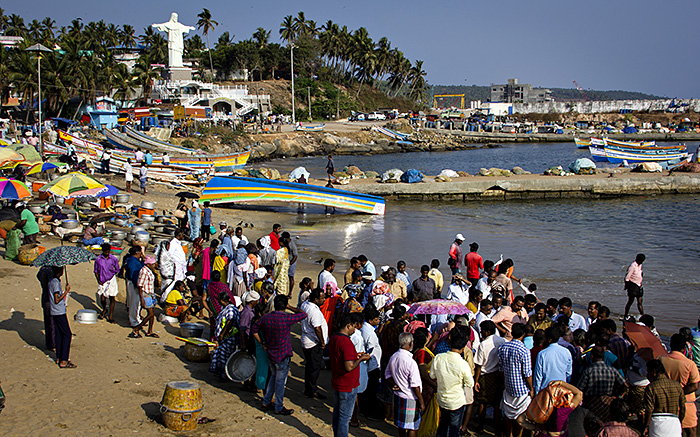 At the old harbor of Kovalam. People expect the arrival of fishing boats to buy fish.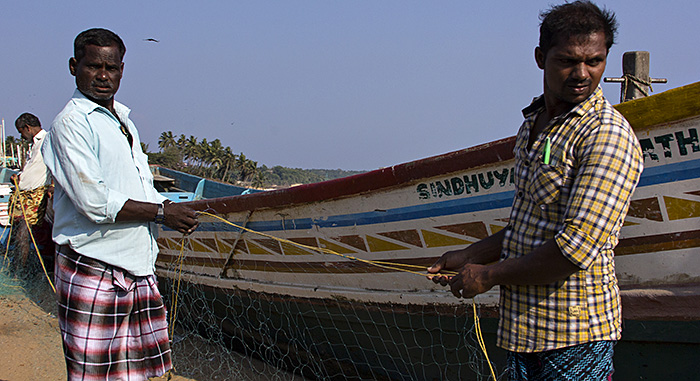 Fishermen.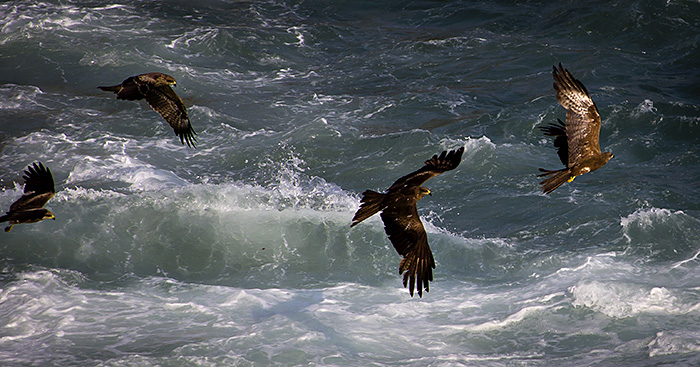 Eagles fishing.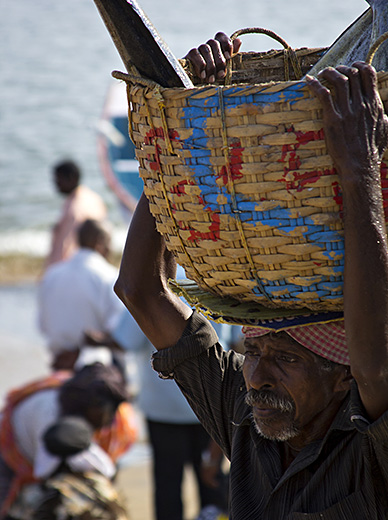 A fisherman.
Tomorrow I leave Kerala and I fly to the most mystical city of India, and therefore of the world… see you soon!