Hello dear readers! I am in the wonderful Cartagena, but for now, I put the photos of the places where I've been in the meantime, particularly Cabo de la Vela, located in the farthest north of Colombia, in the Guajira Peninsula, on the border with Venezuela. To get there from Santa Marta, I had to make several changes between bus, taxi, motorcycle taxi, and, finally, a couple of hours behind a van for the last part from Uribia, crossing a desert area with small settlements of clay houses and huts.
There is a clear sea and, after climbing on the bare hills around, a nice view of the coast, but the village is a bit 'absurd: one dry and dusty road where there is nothing to do. Some walks on the quiet shore, some forced meditations from my hammock with sea view, and, as I reached the enlightenment, I went back to Santa Marta.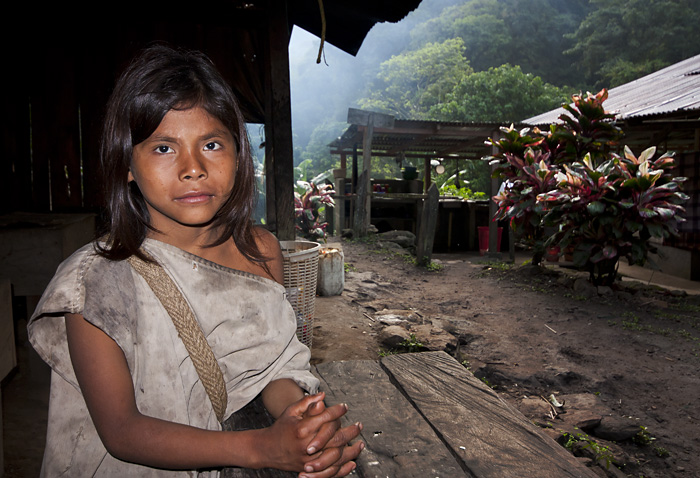 Kogui girl. Following, few other photos of trekking to the Lost City.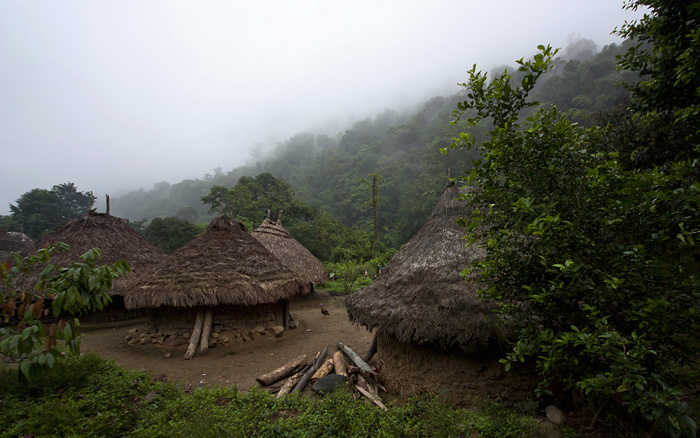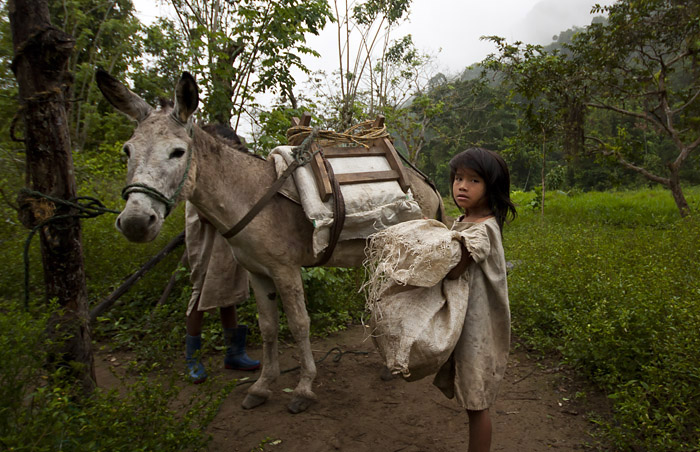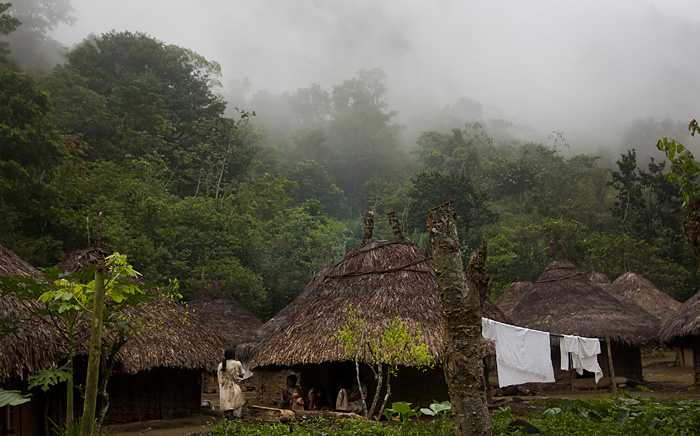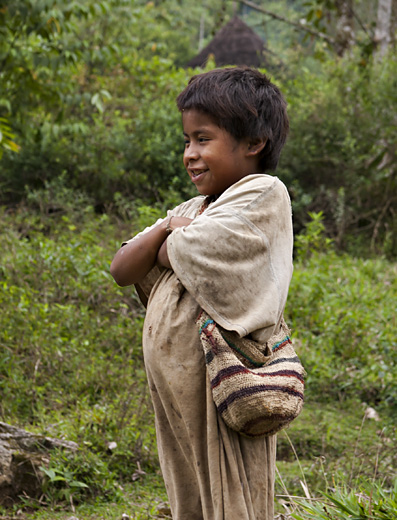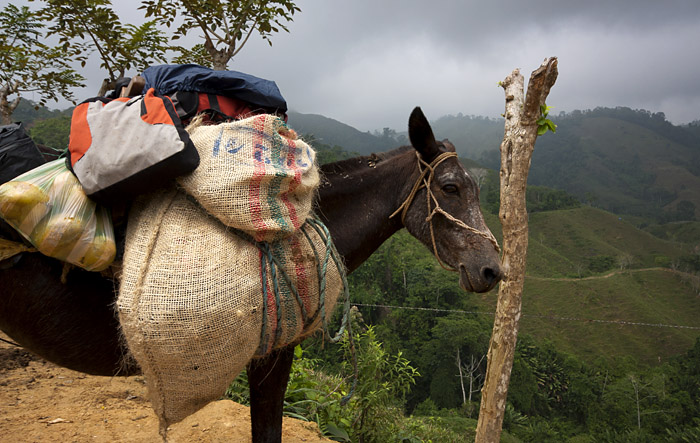 And a photo definitely deserves our dear mule, rented to carry the bags on the last day because we were tired. On steep slopes, she also brought a girl who was not feeling very well.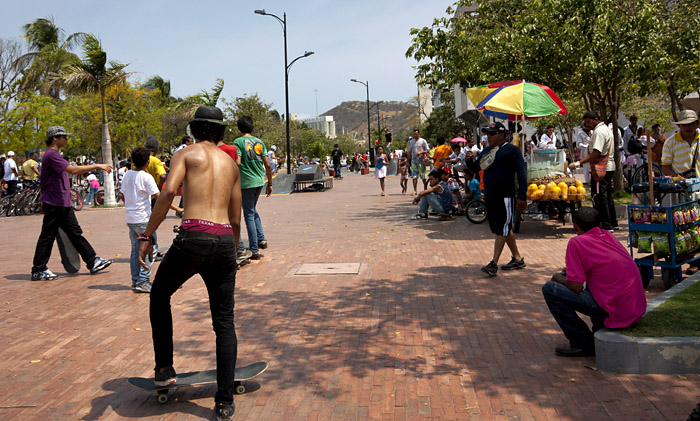 Guys skating in Santa Marta, where I stayed between the various hikes of the last days. It has always been nice to stay there. A lovely warm sun, low prices and easy to moving around on foot.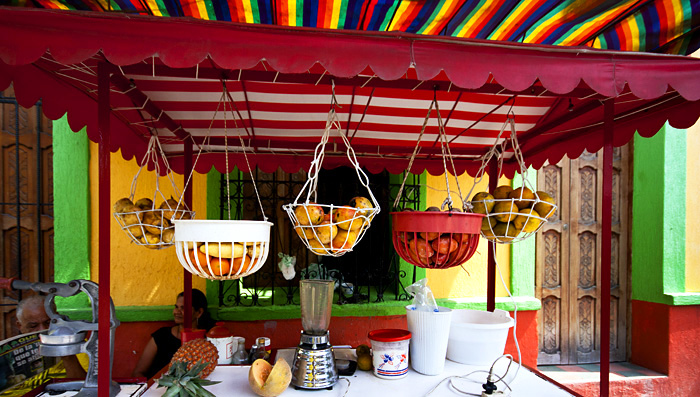 Stand of fruit smoothies in Santa Marta.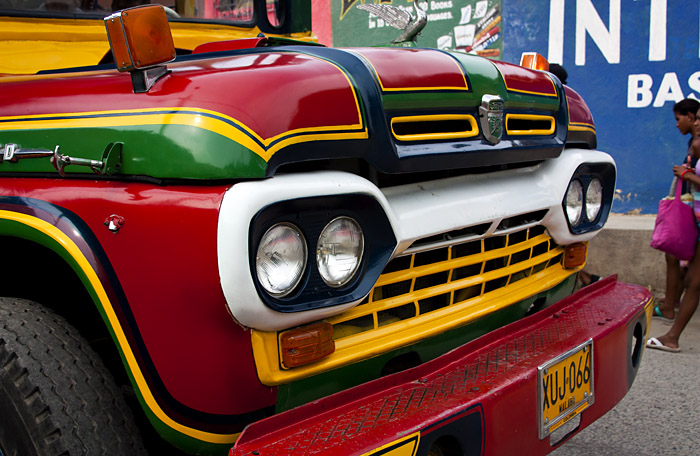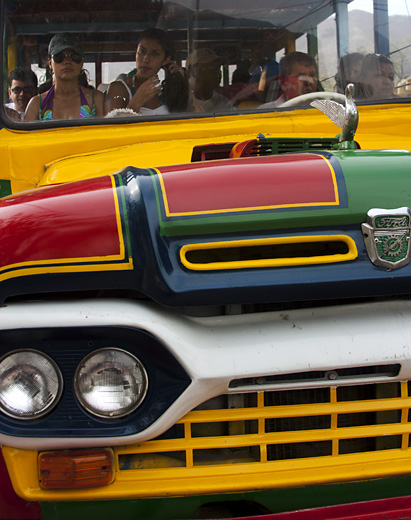 Colorful van in Taganga, a small village 15-minute bus ride from Santa Marta, with two ordinary beaches. At a guess (I visited it just for one day), it gave me the impression of being a sort of meeting point for backpackers who want drugs and party all night. Things of the past for me…
Shop in Uribia, where I took the van to get to Cabo de la Vela.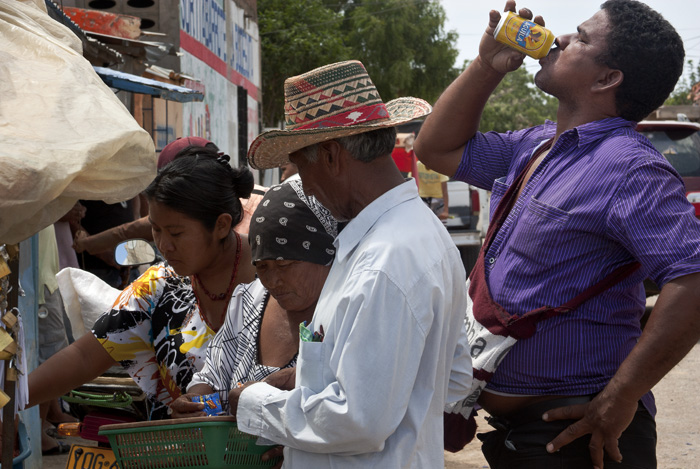 Peoples in Uribia.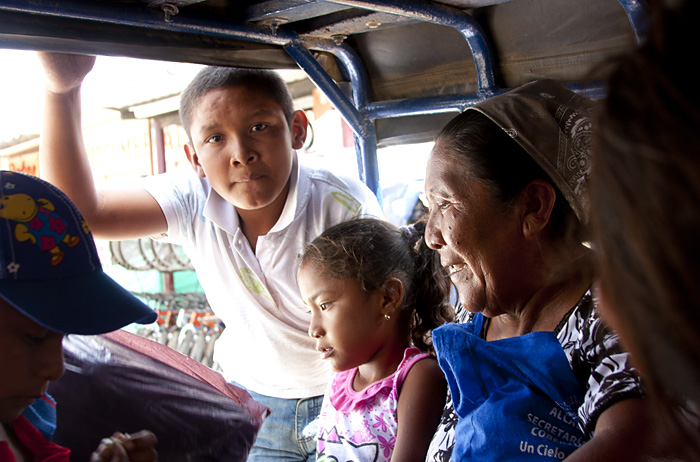 Inside the van.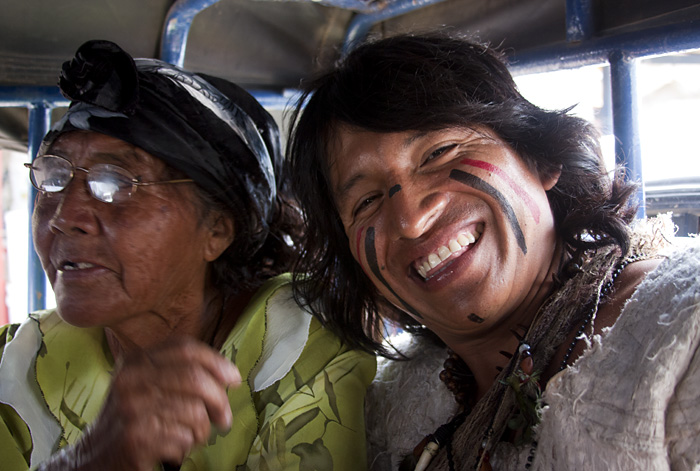 On the van, I met David, a guy from the Colombian Amazon. As soon as he saw me with the camera, he said: no photos, no photos! Ok, no problem, I can live even without it. But a moment later, he said, mhm yeah, please take just one. Soon after I was asked another, then another, in the end, I was almost finishing the card, he could not stop asking!
I met him again, by chance, yesterday here in Cartagena. I've also met a couple (a Polish guy and a Chilean girl) of the trekking group to the Ciudad Perdida. And also two Austrian girls met in Santarem, Brazil! We went together to Alter do Chao from there. In Cabo de la Vela, I met an Israeli boy known in the camp after the first day of trekking.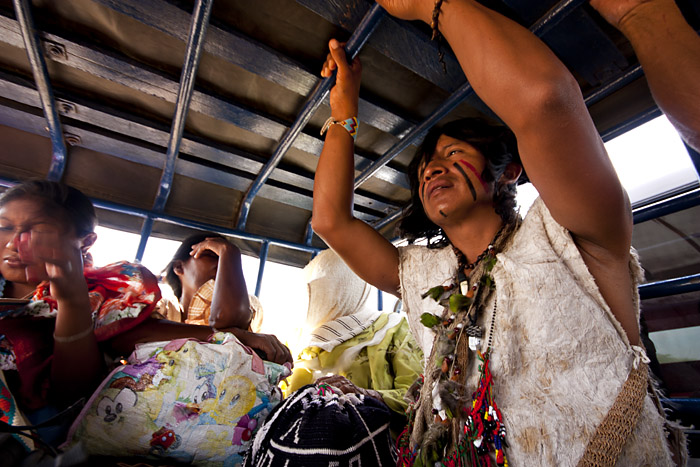 Always in the van, in the desert area.
Seeing David, don't think that is typical of Colombia going around with faces painted and Indian clothes. The Colombians looked at him more surprised than me, and as we were walking together in Cabo de la Vela a police van stopped him. A lot of questions, I almost feared that he was going to be arrested!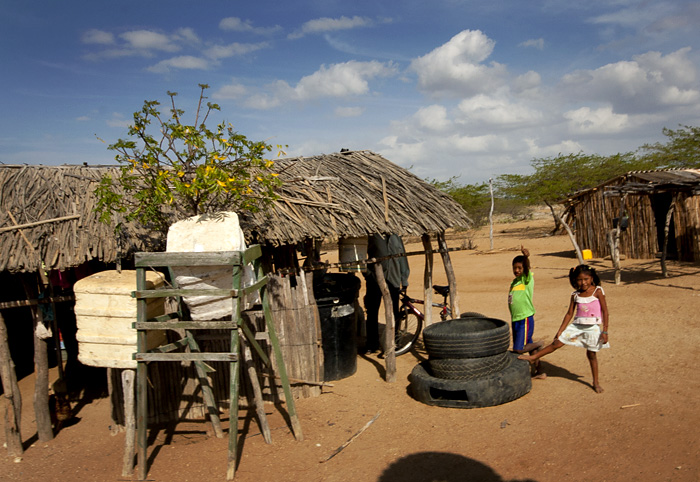 Gradually, people in the van went down to small camps in the desert.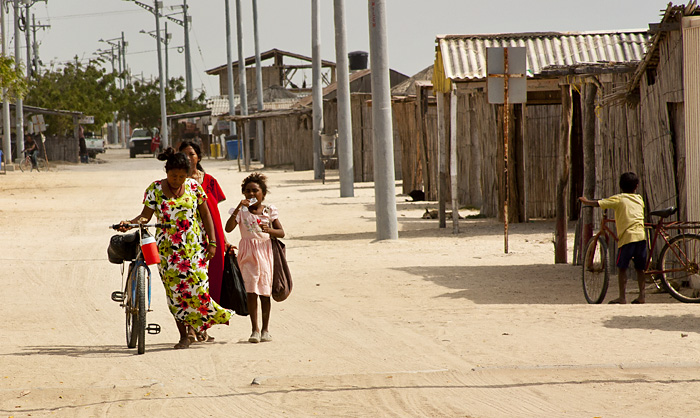 The only road in Cabo de la Vela: a row of huts and tiny houses on the sea, where it's possible to sleep in hammocks. My hammock is barely visible in the higher building in the background.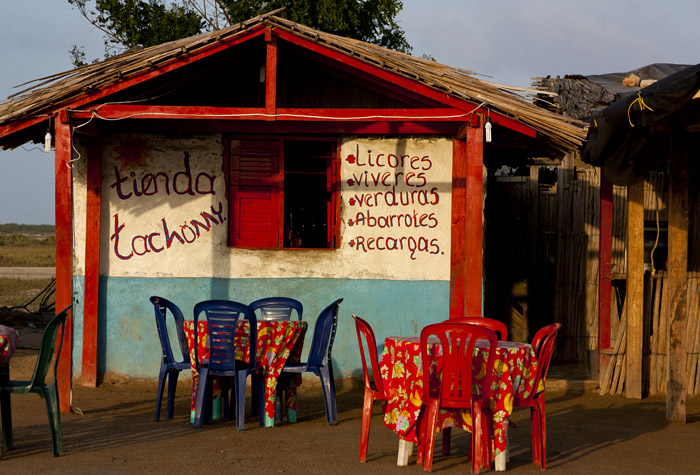 One of the restaurants (so to speak) of Cabo de la Vela.
There was almost no choice, and often not at all for vegetarians. Luckily, sometimes, they had rice with a few scarce vegetables.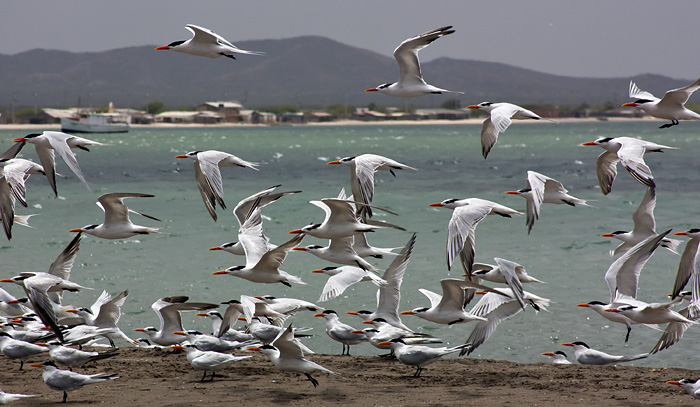 Birds.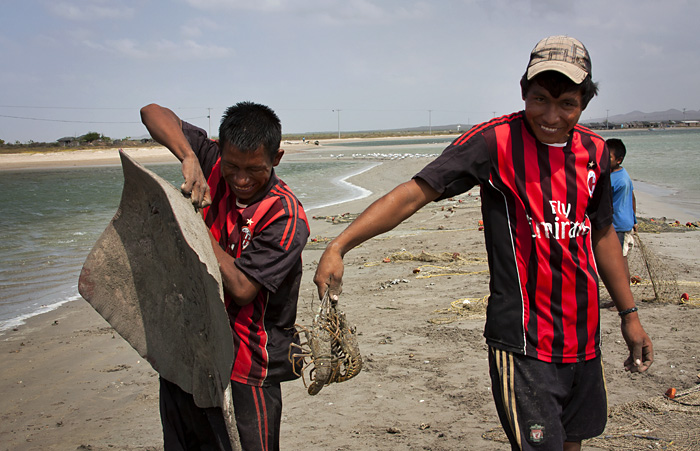 A.C. Milan fishermen.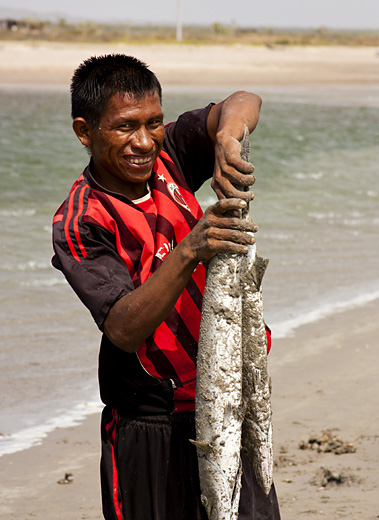 Evidently, even in the field of fisheries, the Rossoneri are great. Instead, not far away, I saw fishermen with t-shirts of Inter Milan who hadn't been able to catch anything! What losers!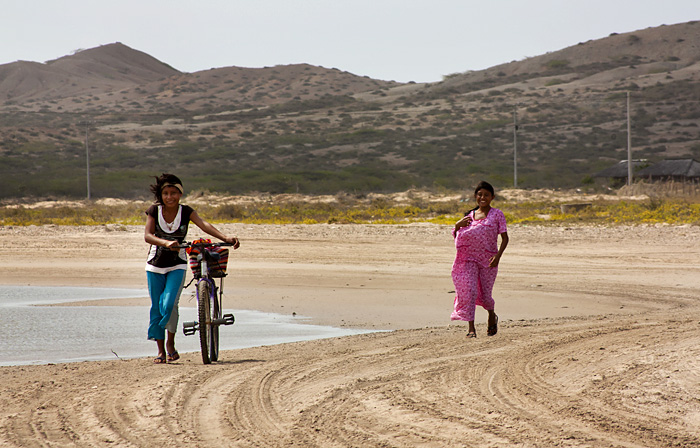 Girls.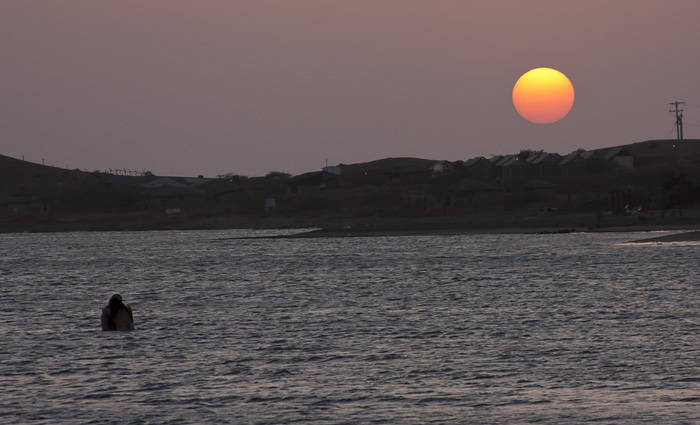 And with the setting Sun God, I leave you too. But as Him… I'll be back.