Hello everyone! Right now I am in Olinda, a beautiful colonial town near Recife. I arrived last night and it was a very lively night because there is already an air of carnival, I met several locals and in particular three beautiful girls, but I'll tell you about this next time.
From Arraial, I arrived in Maceiò after 24 consecutive hours by bus. My original plan was to make a stop in Salvador, but once there I felt quite rested since I had taken a very comfortable (and expensive) bus with a seat that turned into a small bed for the night.
So, when I woke up the next morning at the arrival in Salvador, I decided to directly look for buses to Maceiò, and to save money, since it was "only" 8 hours of travel, I took the less expensive bus, with the ambiguous name "TransBrasil", shabby, broken seats, water dripping from the air conditioning duct which anyway didn't even work. But on the other hand, it was populated by warm people who took a liking to me as Italian, surprisingly, since many Italians are traveling here in Brazil.
At a certain point, I had become a sort of attraction. On my right people asking about my trip. From behind a guy periodically emerged as a bad luck owl to remind me of the football World Cup final lost on penalties against Brazil back in 1994. The lady opposite on the left, once she found out that I am not married, insisted on letting me know her sister who is still unmarried and perhaps even untouched. In front of me her daughter, about 13, with straightens teeth device, who made the entire journey turned towards me to make a mockery of everything I said, laughing and repeating it. Of course, she did it without malice but, after a while, I started to feel in awe, I felt no more such confidence about my mix of Portuguese, Spanish, English, Italian, and Neapolitan, which anyway, incredibly, works for me to communicate.
When I arrived in Maceiò, I met an Italian guy, on vacation for a few months, and together we went to the beaches around there, amazing, like almost everywhere in Brazil. Three days after I came here to Olinda.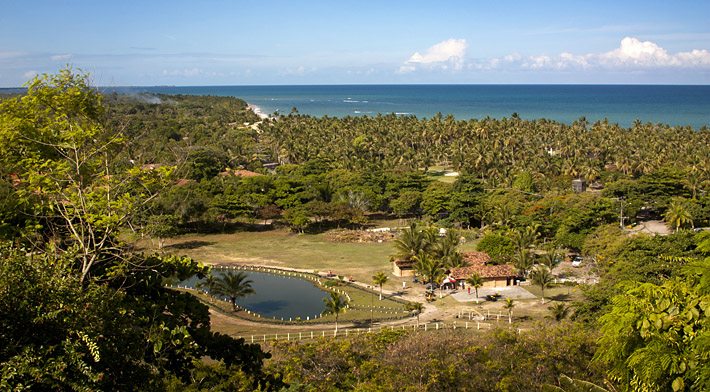 The view from Arraial d'Ajuda with the stretch of beach going towards Porto Seguro.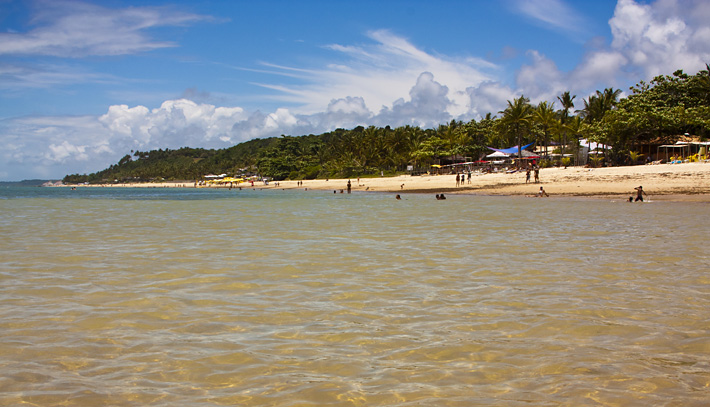 The main beach of Arraial.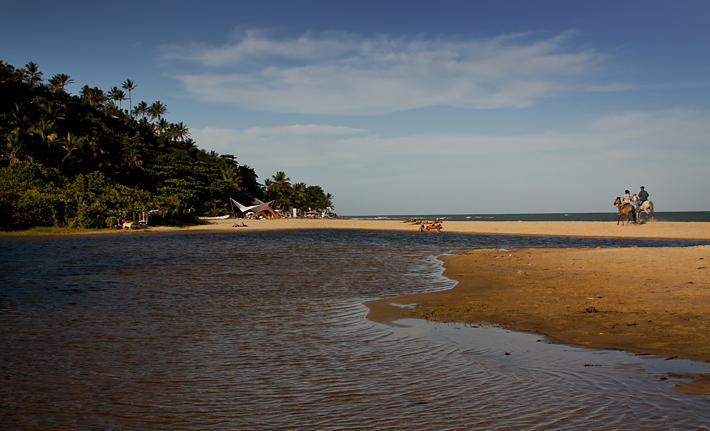 Few km southwards there is a little lagoon.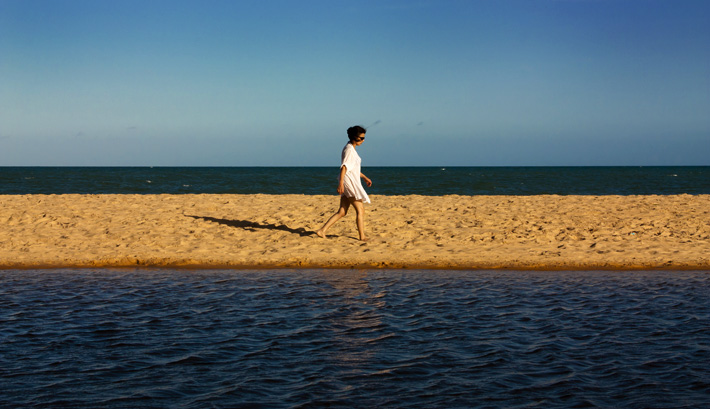 Sand stripe between sea and river.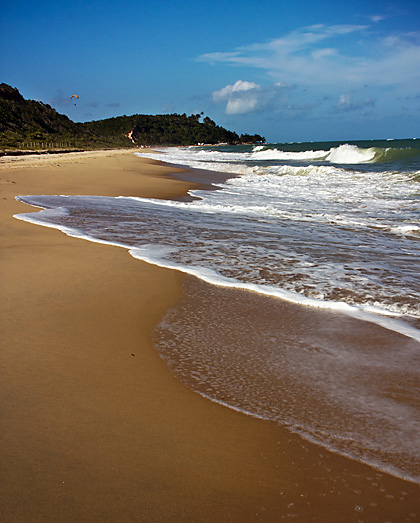 Waves on the beach.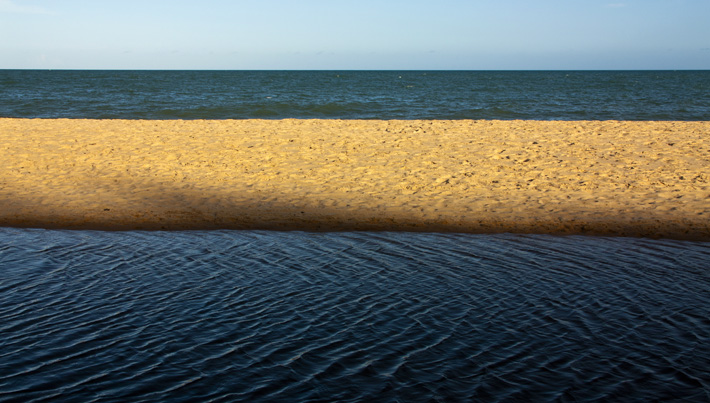 Abstract (sky, sea, earth and river).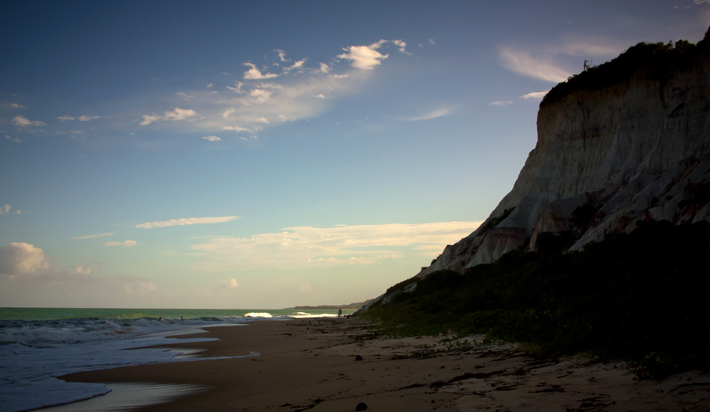 Keeping going towards Trancoso, there is a long stretch of beach flanked by cliff.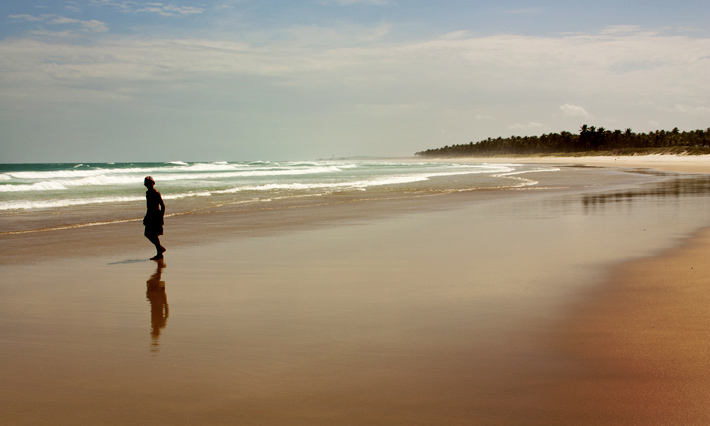 A little south from Maceiò, in Praia do Frances.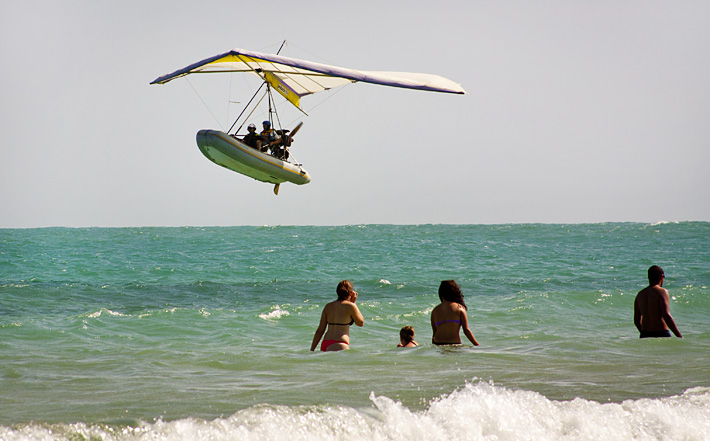 A flying rubber dinghy.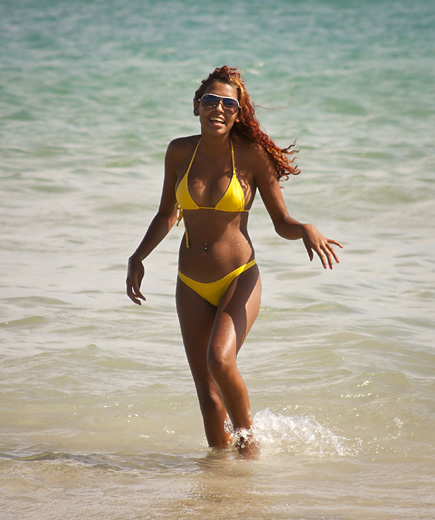 By popular demand… a Brazilian girl in the sea!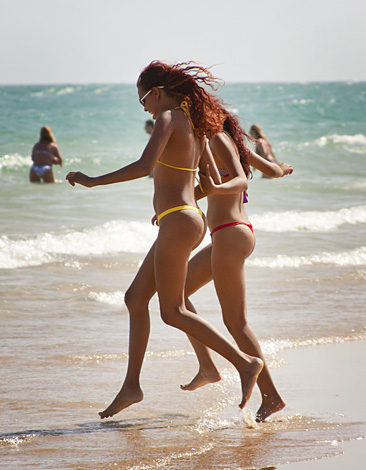 The same girl going inside the water with a friend.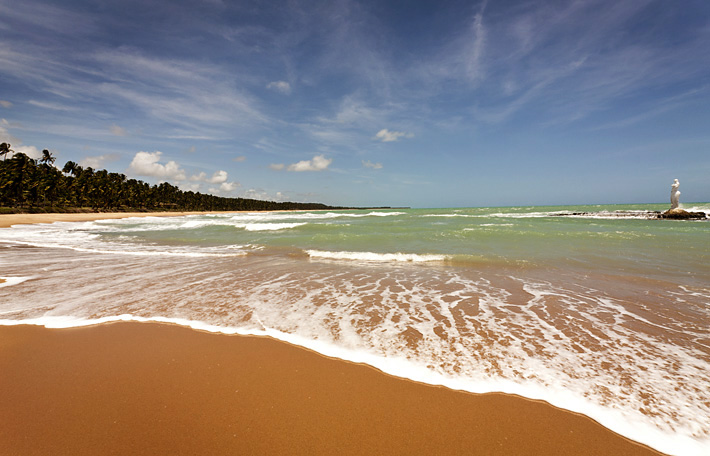 A little north from Maceiò there is "La praia Sirena", so called for the Siren statue on the right.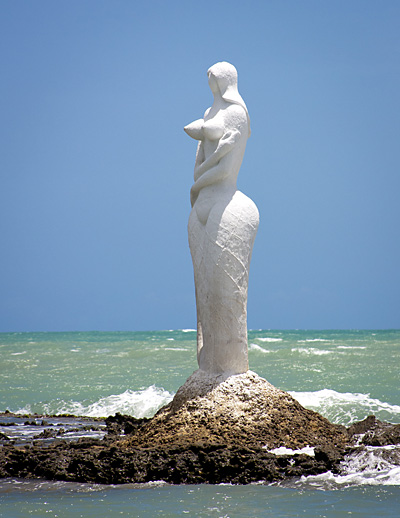 As you can see, the Siren, being Brazilian, has a more rounded body comparing with her Danish colleague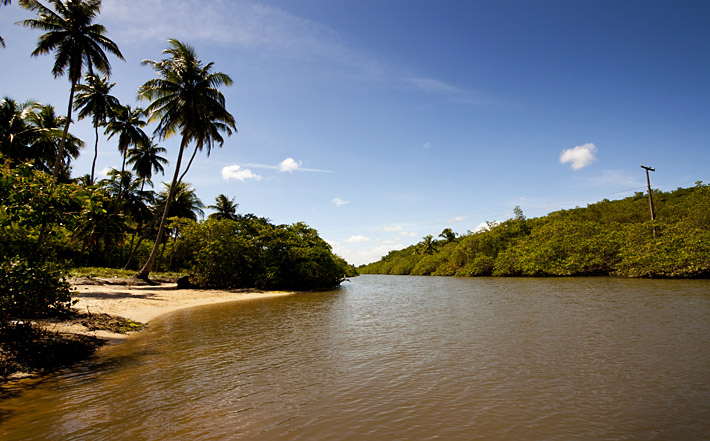 A river flowing near the beach.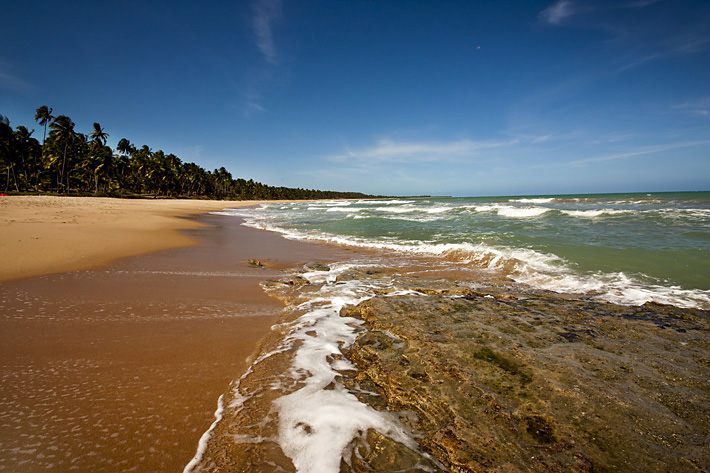 Again, the Siren beach.
So, as you can see, Brazil is really a place "Abençoado por Deus" (blessed by God) as their famous song says, with more than 8000 km of coast kissed almost entirely by hot and idyllic beaches!
In the next post, I'll put pictures of Recife and Olinda and maybe Praia da Pipa.
Comments welcomed!