Hello everyone! I'm again in Colombia, which I will cross quickly to reach Panama in Central America.
From Cuenca, I went to Guayaquil, where I met again Eloisa, the lady known at the "Mitad Mitad del mundo," the one of the cockroaches photo. From there, I returned to Quito, where I met again Sandra, the girl of the first forest tour.
After, I returned to Colombia, retracing the same road where, one month ago, I was searched by police 3 times in an hour. However, this time, nobody cared about me, maybe because not even Dekaro can be so stupid to import drugs in Colombia.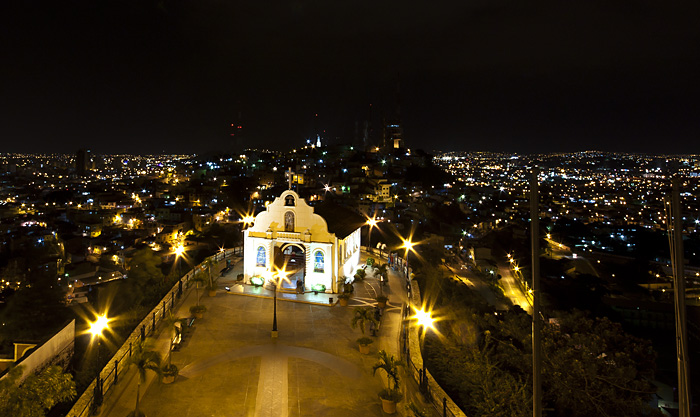 Guayaquil by night. It's the first city in Ecuador by population, about 3 million and two hundred thousand.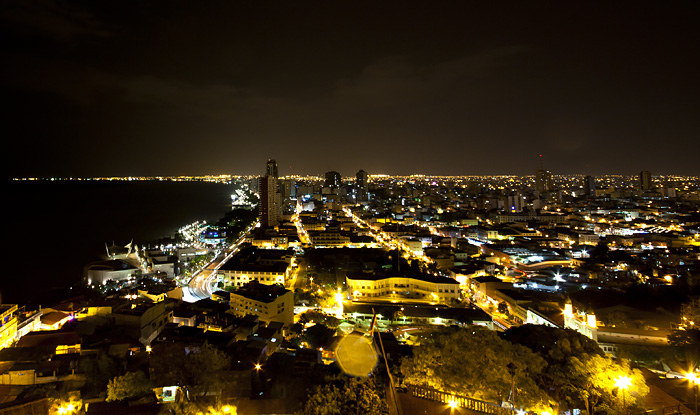 Until a few years ago, it was a pretty dangerous city without anything beautiful. Today is safer and modernized, especially the area along the Malecon, on the river, and the hill of Las Penas, from where I took these photos.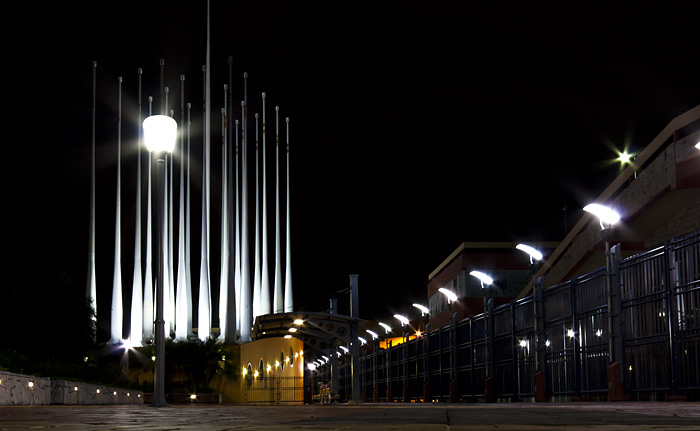 The end of Malecon, south.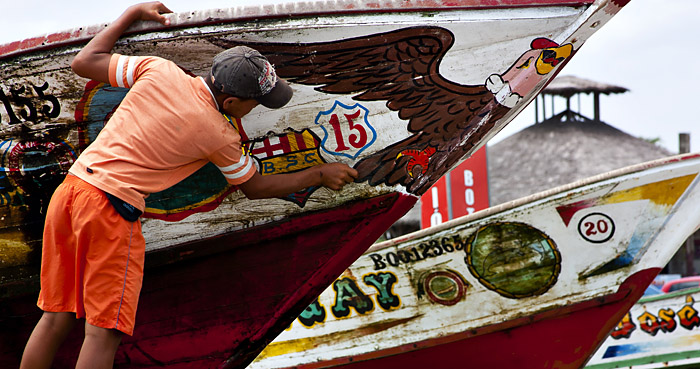 Boats at Playas, a beach about 60 km from Guayaquil, where I went with Eloisa. On the Pacific Ocean, which I will reach again soon in Central America.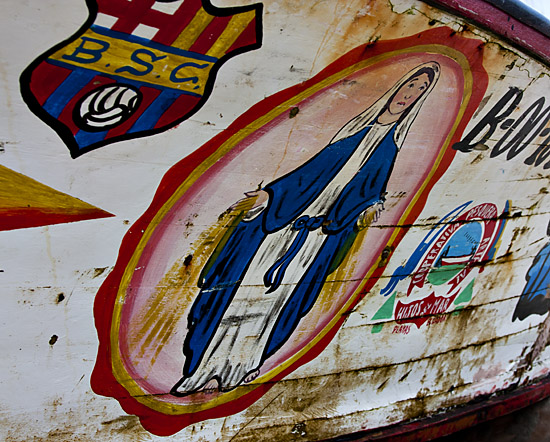 In Playas, nearly every boat has a painting of a saint or a Madonna for protection. And practically all have the symbol of Barcelona football club. But there is one minor difference, the symbol of (true) Barcelona has the letters FCB. The fake has BSC. Indeed, the football team in Guayaquil has shamelessly plagiarized the Barcelona team. Apart from the symbol, it has even called its team: Barcelona! Unfortunately for them, however, they have totally failed to plagiarize the rose of players and style of play, because for that… you need money!
To make everything even more absurd, the team of Quito said, "oh well, you did that? Then, we steal their jersey!" Which is, in fact, identical to that of Barcelona (Spain).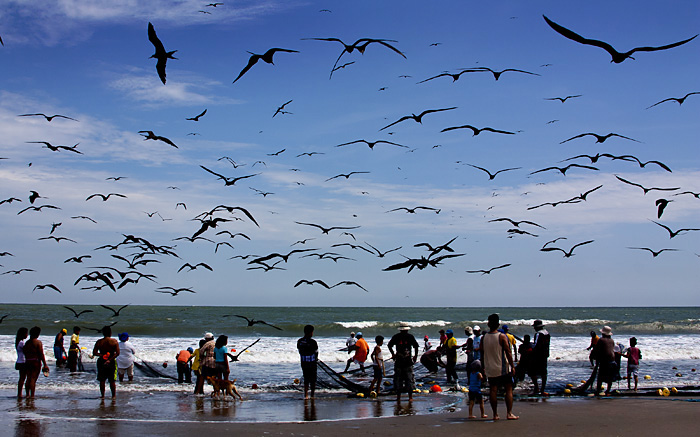 When the fishermen came back to shore, many birds came to eat fishes caught in their nets.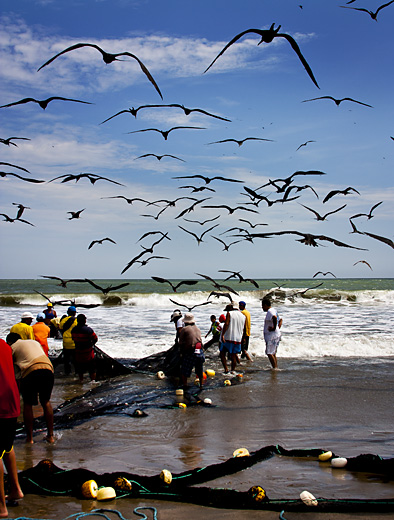 Fishermen pull the nets.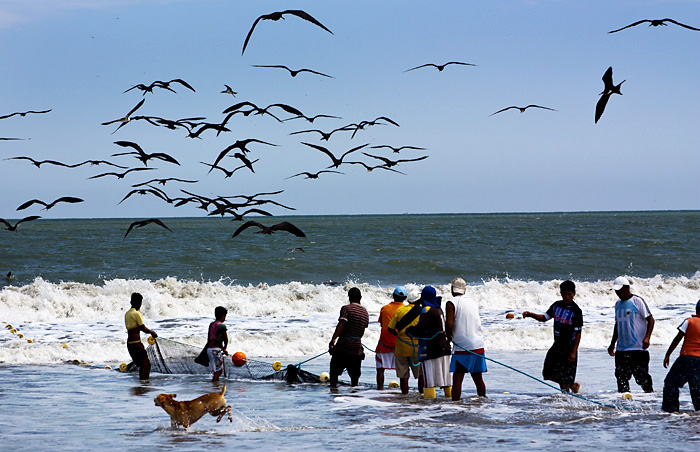 A dog runs back and forth trying in vain to drive away the birds.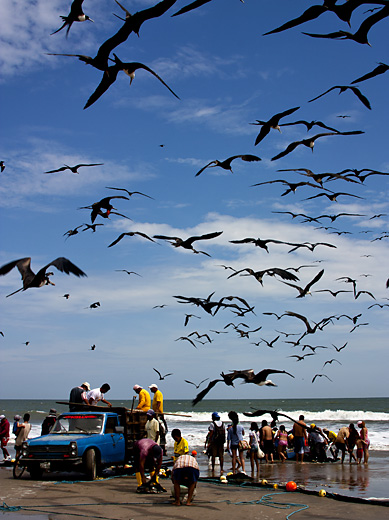 As in the Hitchcock movie: The birds.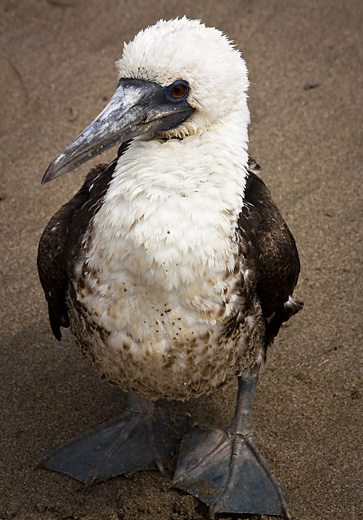 This bird was curious. Of a different species from the others and much smaller, with its call terrorized birds four times bigger, making them flee for taking the most delicious morsels. Even in front of me showed an unabashed fearlessness.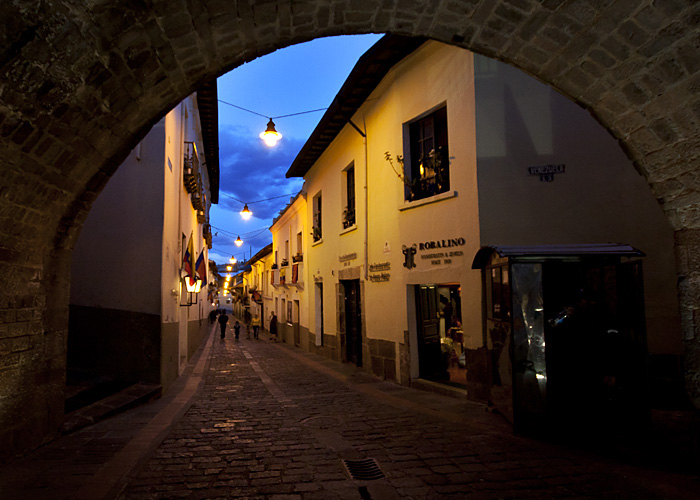 The entrance to Barrio La Ronda, in Quito. A street with plenty of bars.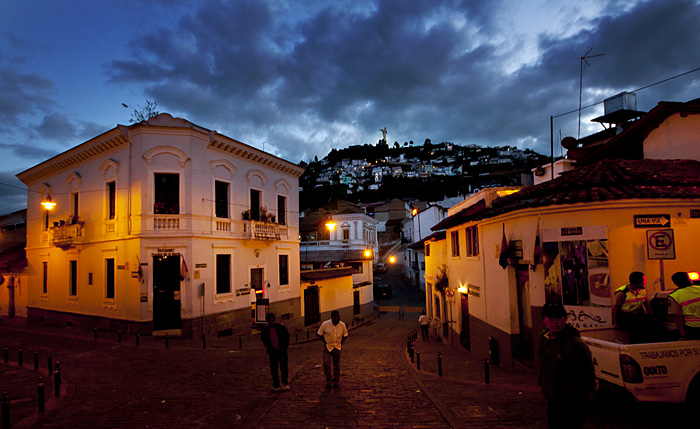 Quito at dusk. In the background, the Panecillo, a hill with a giant statue of a winged Virgin, always visible (in the picture isn't yet lit).
I went up there with Sandra, and we dined at a beautiful restaurant, with a window from which we could see all Quito at night, hundreds of thousands of tiny lights set over the hills.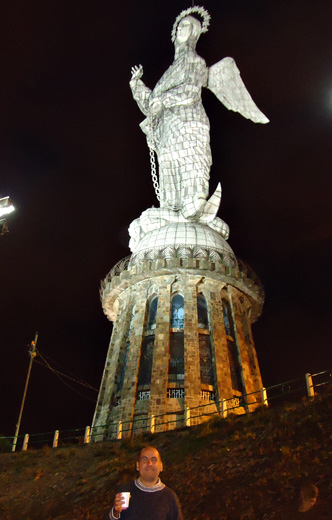 Me, under the statue of Panecillo. I hold a glass of "canelazo", a sort of hot cocktail with fruit and aguardiente. At the restaurant, we had warm wine with a slice of orange inside.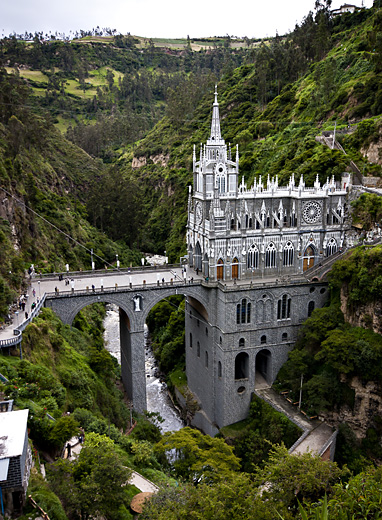 Back in Colombia, in front of the spectacular Sanctuary Las Lajas, in Ipiales, on the border with Ecuador.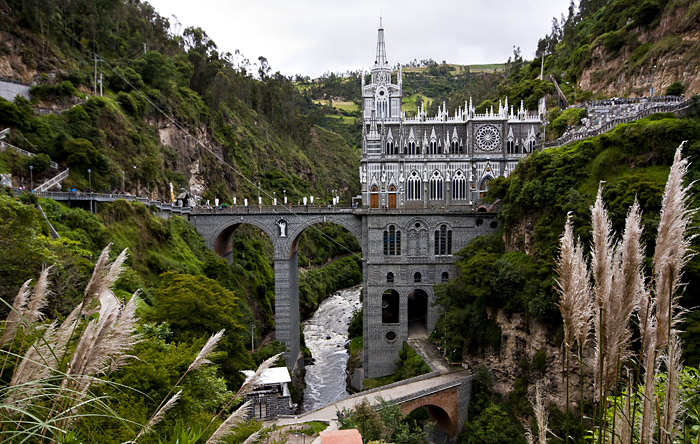 Many pilgrims come to visit the shrine, sometimes asking miracles or healings to the Virgin.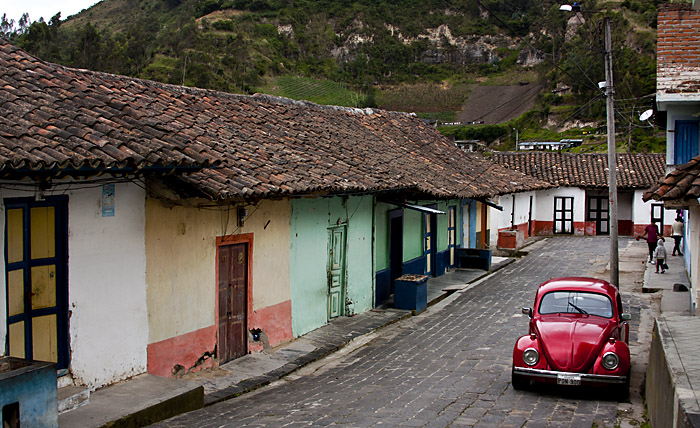 A street near the sanctuary.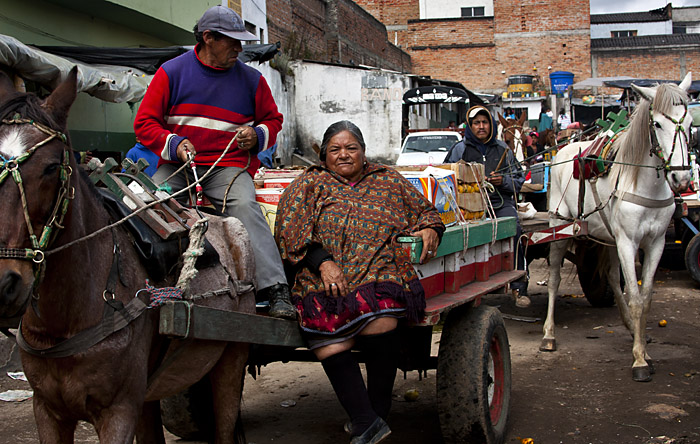 Ipiales' market.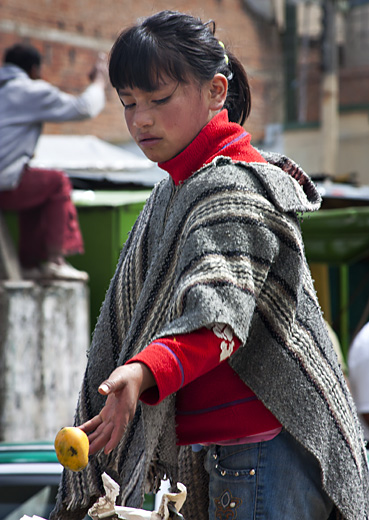 A girl at the market.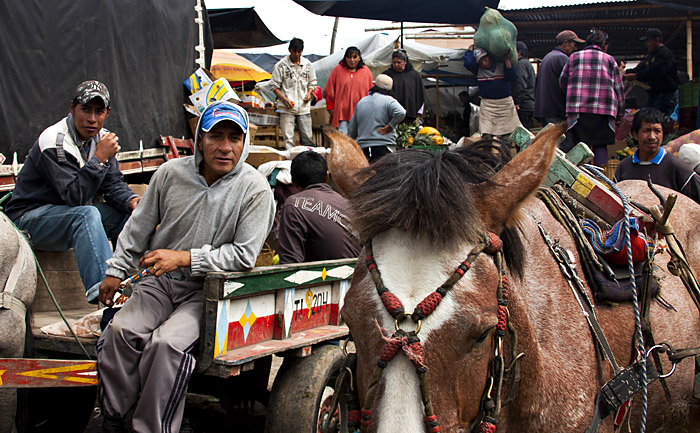 People at the market.
Now I am again in Pasto, a city for some reason snubbed by the "Lonely Planet South America" guide, which mentions it only in a note on how to arrive in Ecuador. Instead, it is pretty and pleasant to stay, certainly much more than other cities described with many pages.